When it comes to elegantly decorating your space, candles are the go-to option for most people. And rightly so, as candles add ambient warmth, romance, and sparkling glow to the room.
While decorating with candles never goes out of style, their arrangement can sometimes look out of place. But if there is one timeless way to use candles in your decor, it is pairing them with wall mounted candle holders.
Wall Mounted Candle Holders Guide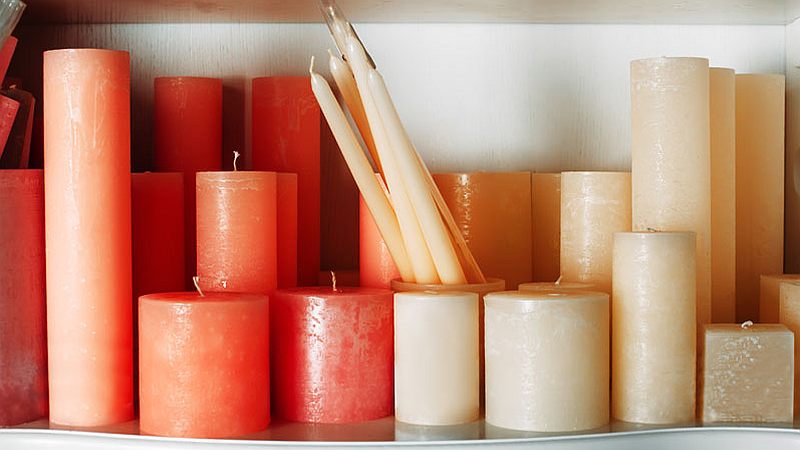 Using wall sconce candleholders to house those flickering candles isn't something new, but the new styles and designs of decorative wall candle holders makes the candle decor stand out. However, not every candle is suitable for every wall mounted candle holder.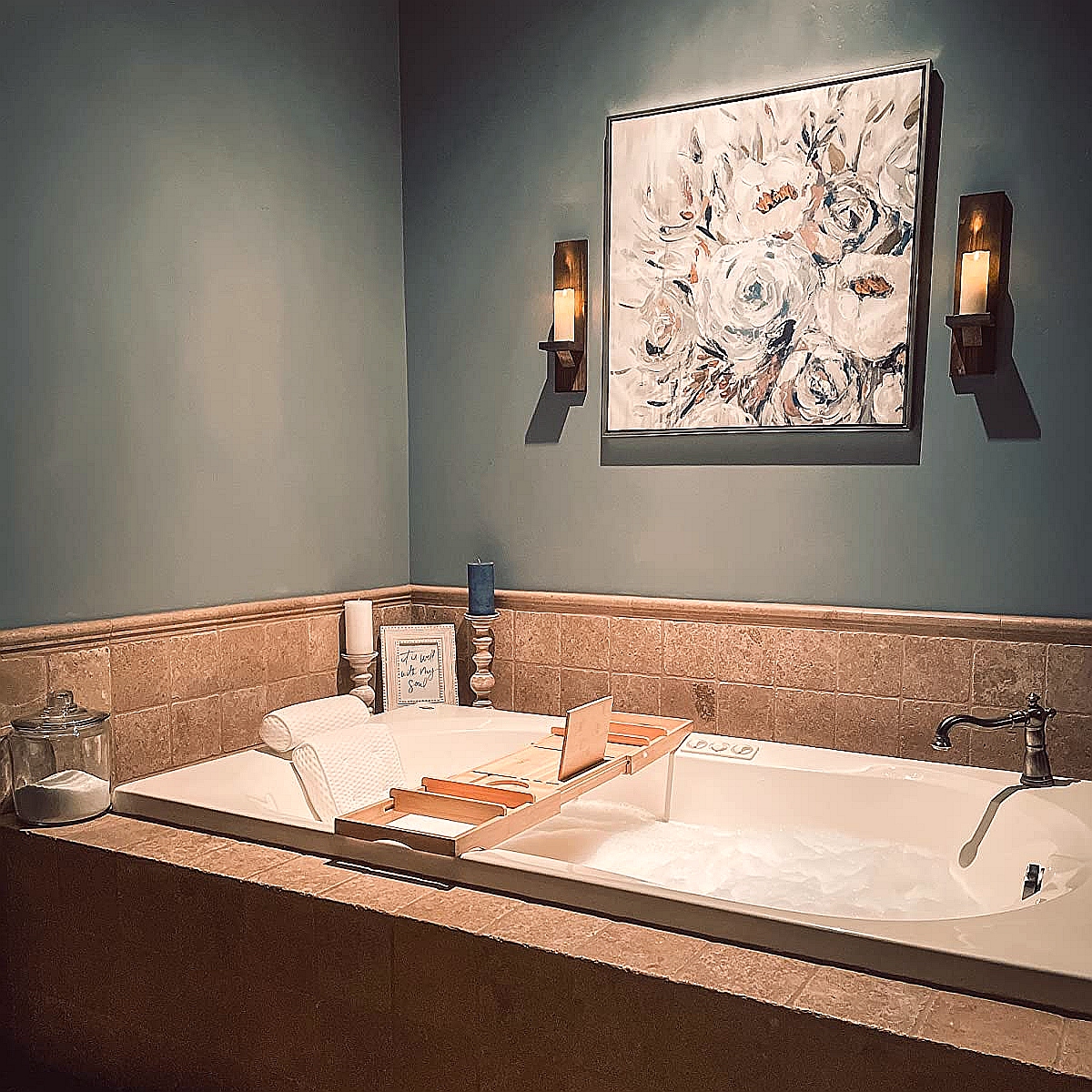 Whether you're looking to switch things up or you're trying to figure out what type of candle is best for your wall sconce, just keep on reading and gather essential tips and factors to consider when looking for candles for your modern wall candle holders.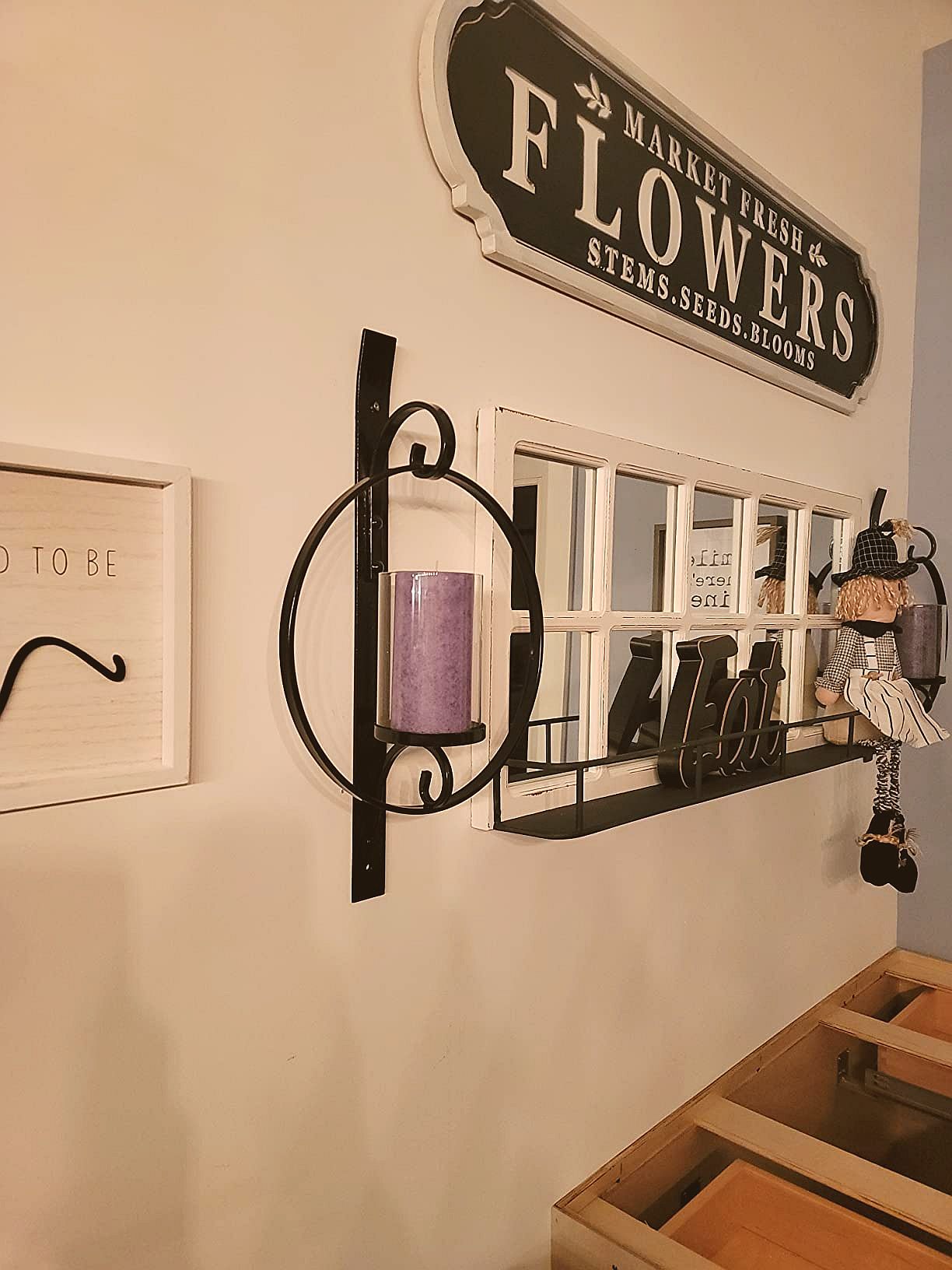 Size & Shape
While candles come in a variety of sizes and shapes, a specific wall sconcecandle holder may only be designed to hold one type of candle. For instance, votive or pillar candles cannot fit into wall taper holders.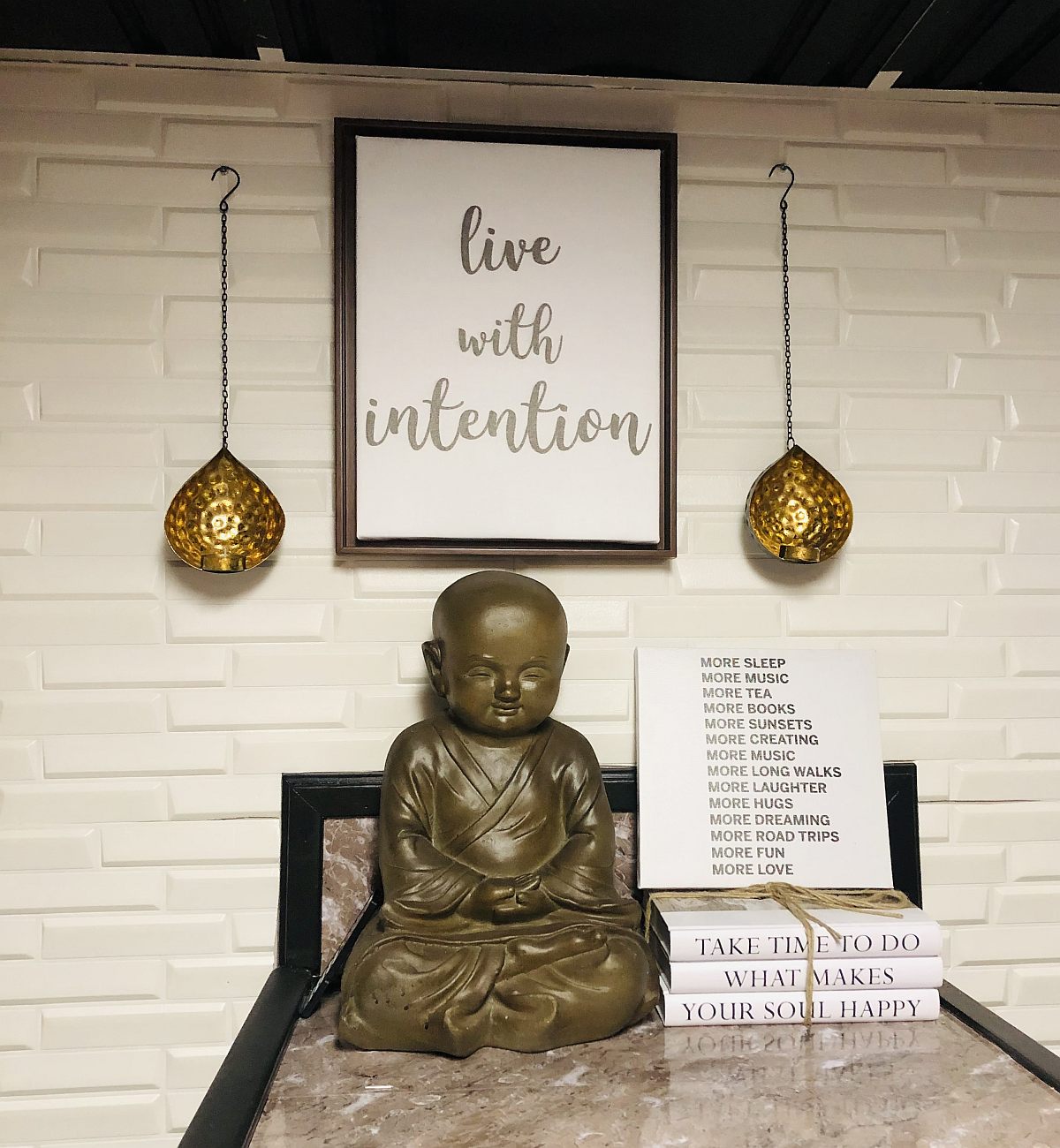 Similarly, using pillar candles taller than the hurricane wall candle holders would beat the purpose of the glass enclosure that helps keep the flame and soot away from the wall.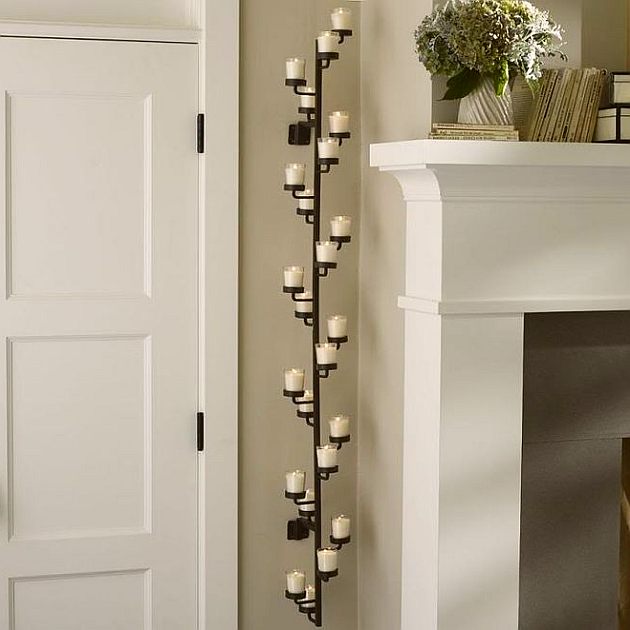 Thus, it is important to consider the shape and size of the holder within the sconce and choose the candles accordingly.
#bedroom #living #architect Handwork blown Egg glass candle holders hanging crystal candle stand glass vases with rope creative home decorative candle stand pic.twitter.com/JHg38B9Uqp

— Home&Party Decor (@HomePartyDecor) April 5, 2021
Duration & Burn Time
While bigger candles exude more radiance and have a greater burn time as compared to small candles, candles with slow burn time are also available in the market.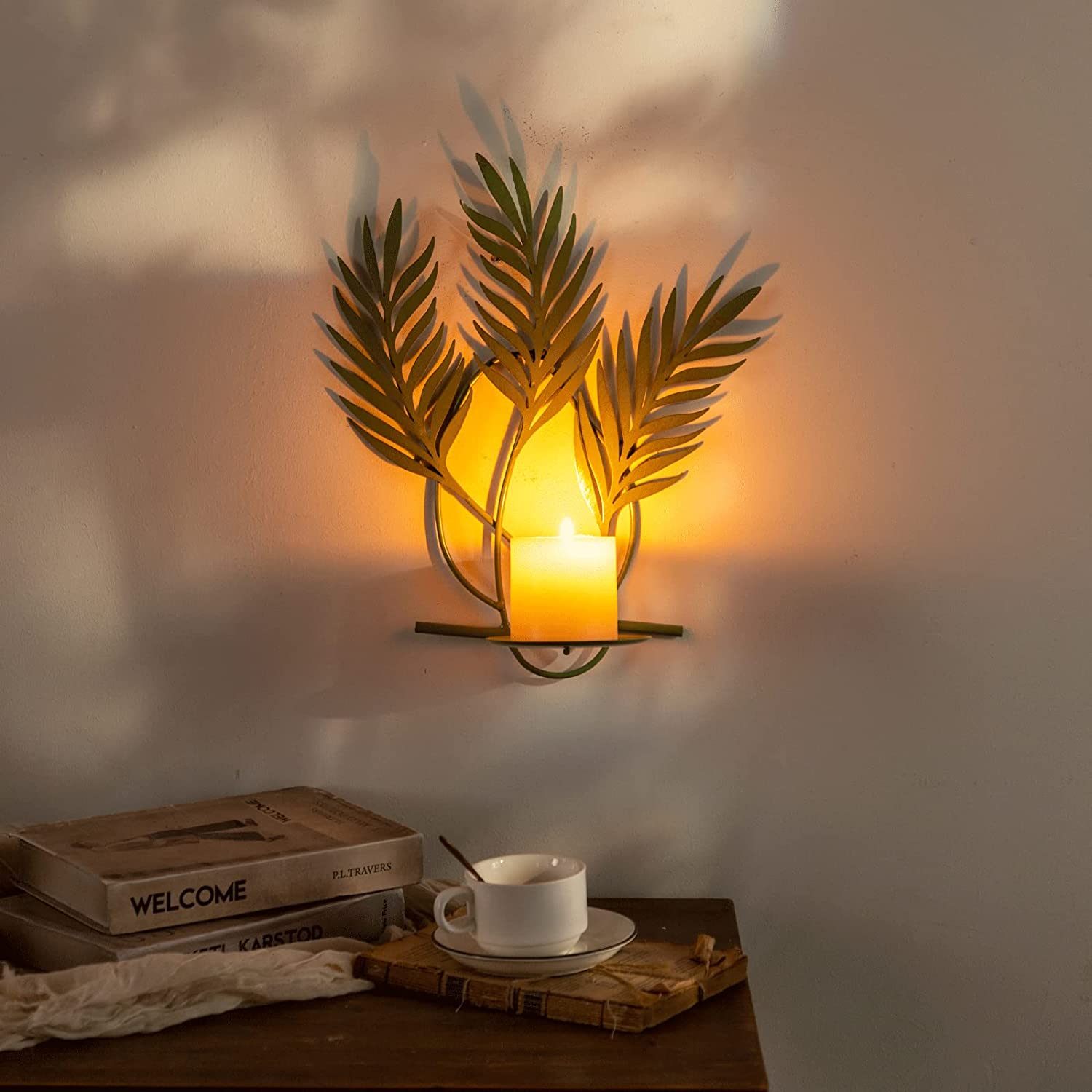 Where some sconces can only hold only one type of candle, there are sconces that can hold different types of candles. For instance, most of the wall votive candle holders can house both votive candles and tea light candles.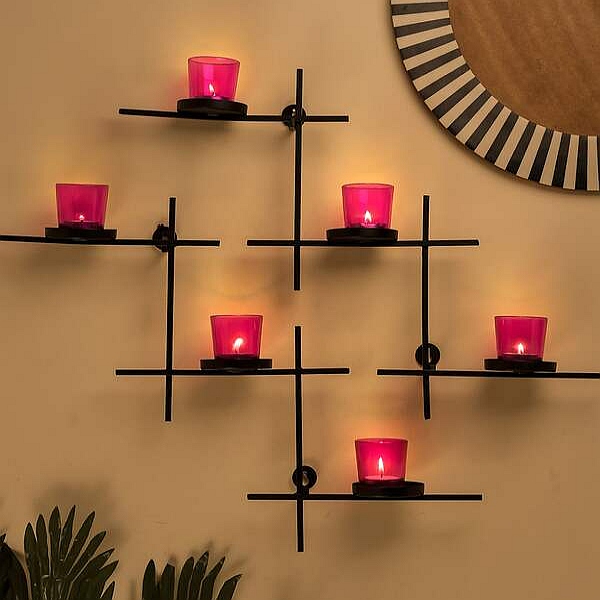 However, choosing the right type of candle depends on how much light you want to exude and for long you intend to keep them lit.
Purpose
From emanating a soft radiance and creating an ambiance to adding a pop of color and highlighting the surrounding decorations, candles and wall mounted candle holders are used for various purposes.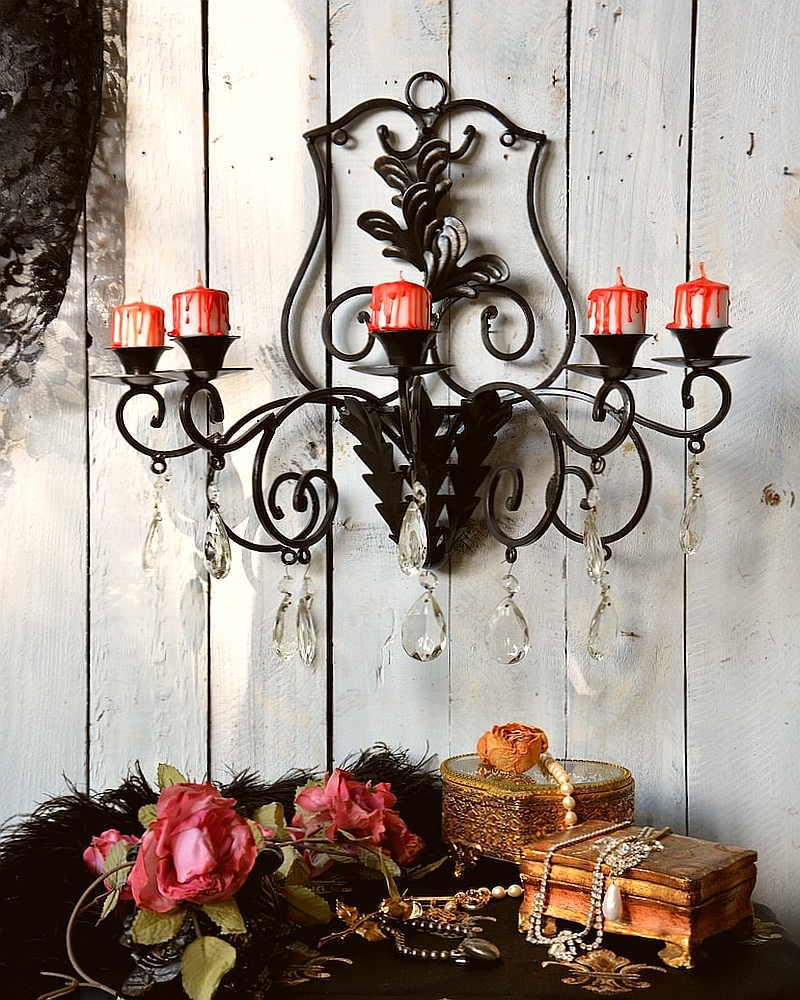 Hence, it is crucial to consider your purpose of using candles to make a better choice. For instance, if you're using candle sconces to accent your wall art or paintings, opt for candles in colors that complement your decor for a gorgeous and harmonized appeal.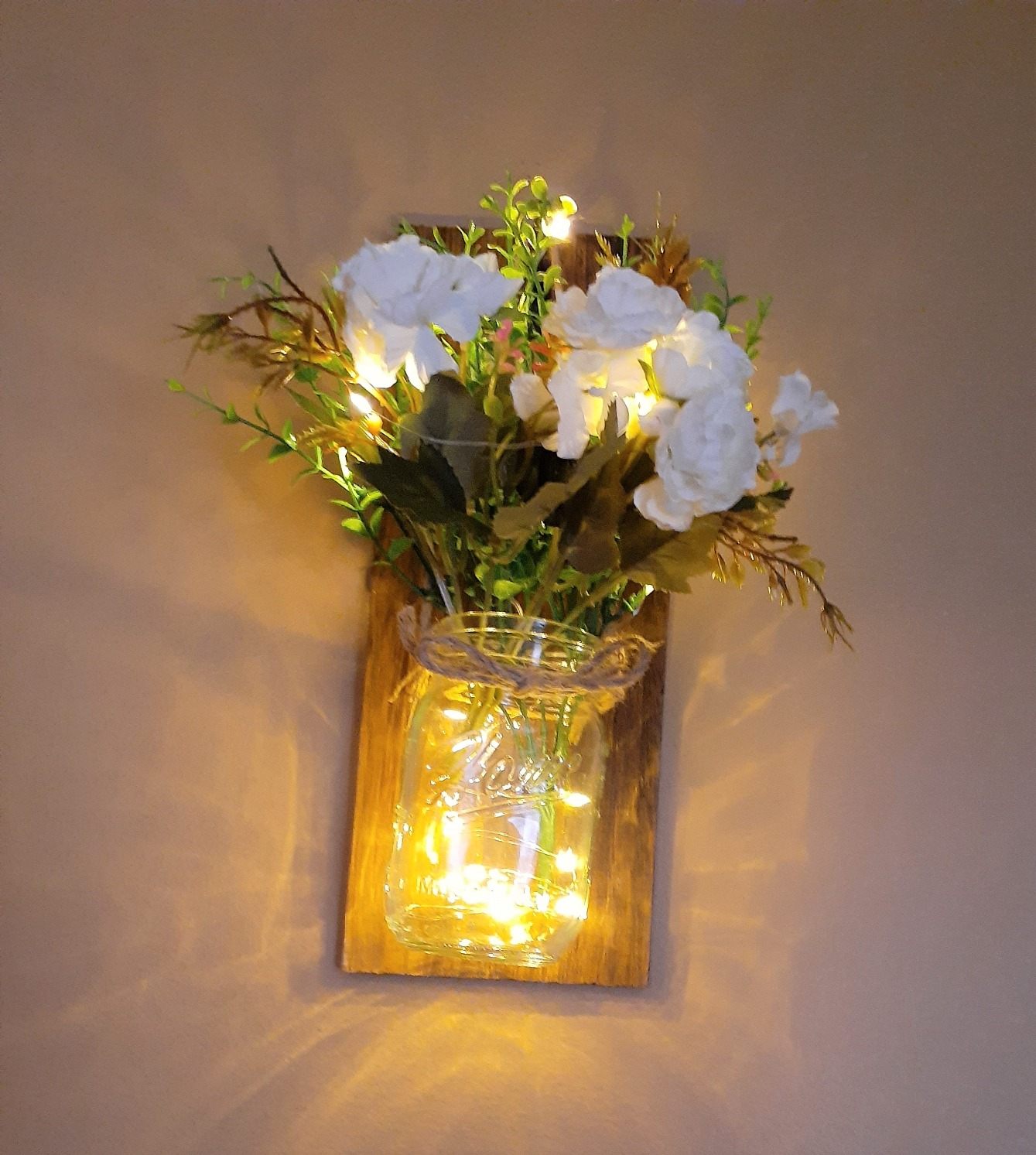 However, if you're looking to create a soothing ambiance, housing scented candles in your wall mounted candleholders will permeate the fragrance in the air.
Safety
Although real candles bring warmth and inject a cozy vibe, using LED flameless candles in fancy wall mount candle holders is a much safer option especially when the sconces are mounted near curtains or other flammable materials. Fake candles also don't create any wax drips or soot, eliminating the need to clean the wall candle holder set.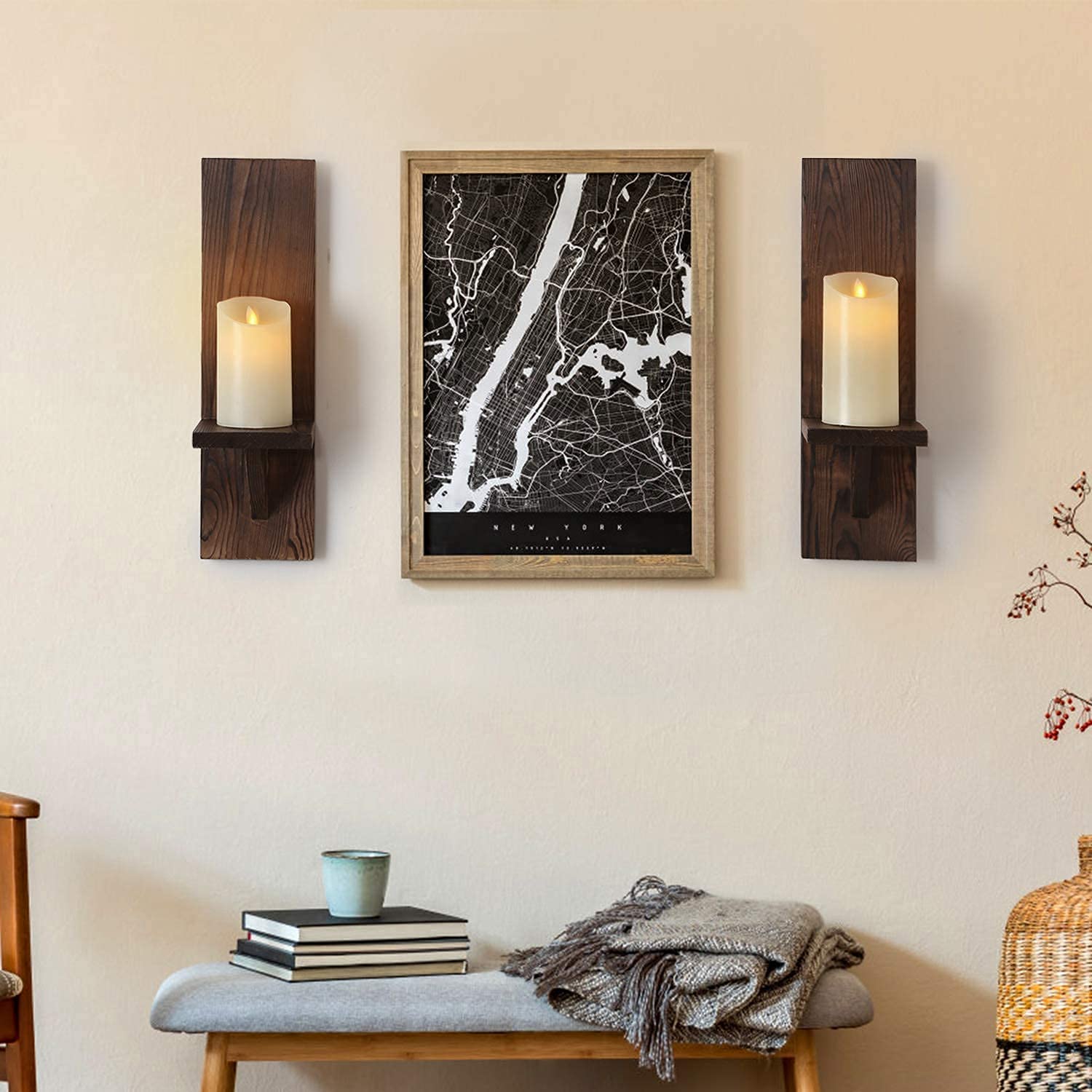 With these key factors and pointers in mind, finding candles for your modern candle holders that pair well together and impart the intended look has never been easier!
Combine Vintage Beauty with Modish Glam Using Wall Mounted Candle Holders
Wall candle holders are an archaic form of light fixtures fixed to a wall, historically used with candles and oil lamps whereas the modern fittings are covered by glass.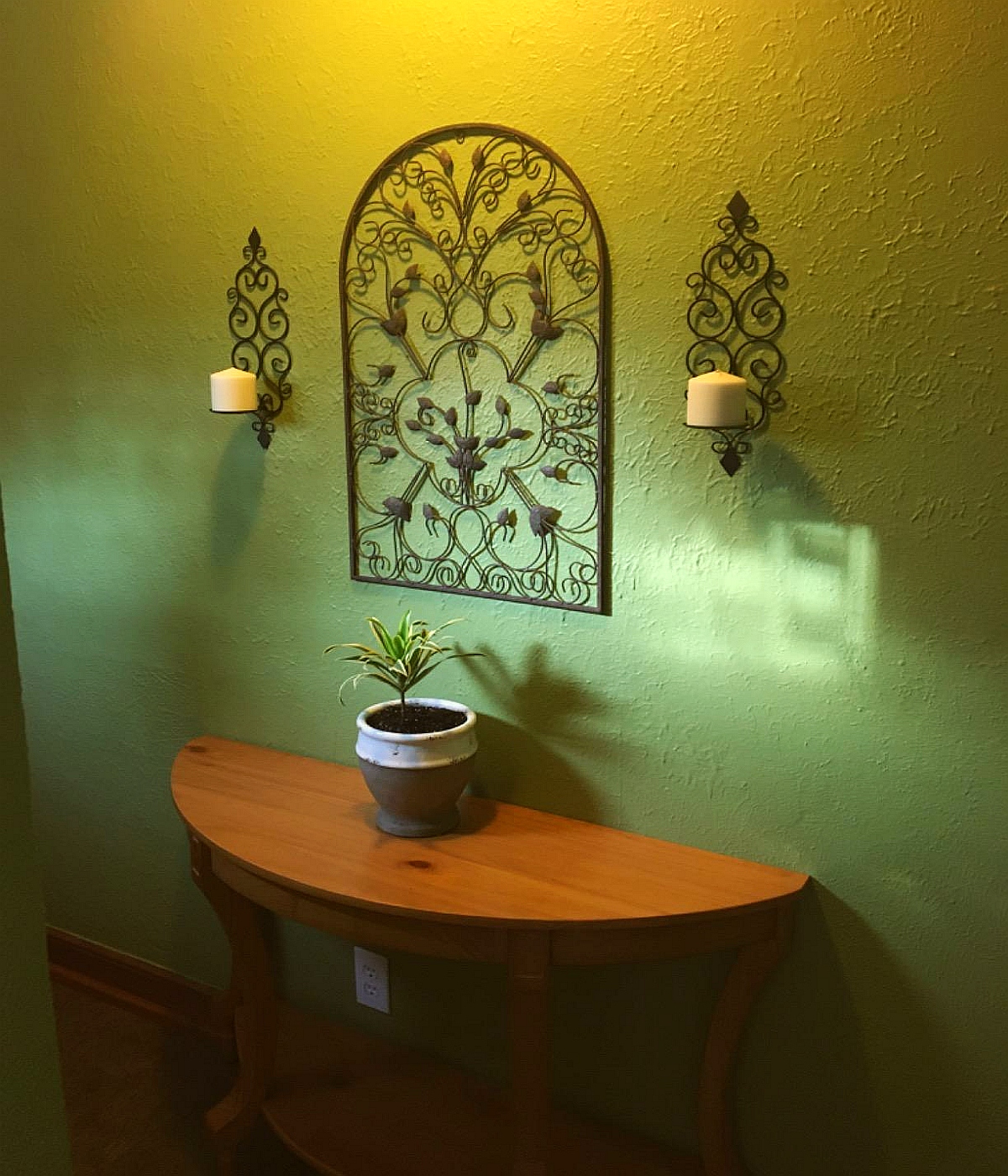 Since ancient times, the zen-inspiring candle lighting act is considered a sacred ritual, and even today, people use candles to illuminate their special occasions, be it a religious service or an intimate romantic dinner. Initially lighting fixtures first appeared in classical antiquity, but more extravagant variants arose in the European Middle Ages.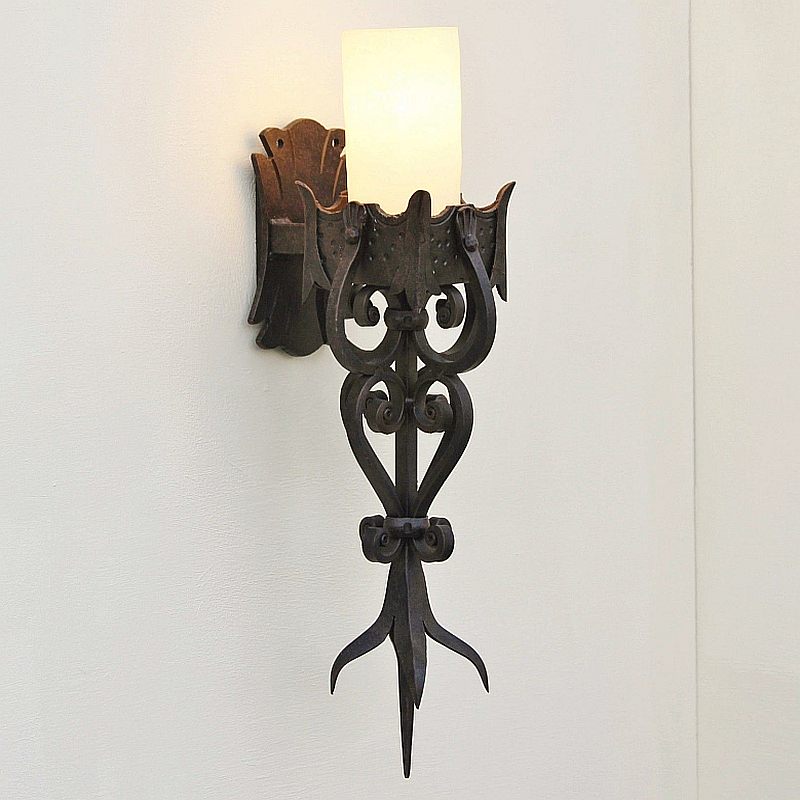 Wall candle holders aka sconces, not only serve a lighting and decorative purpose, but they are also a perfect addition to make a space feel more inviting and complete.
Mood & Ambiance
Lighting can revamp visual drama like nothing else. When designing a space, lighting is crucial to creating the right mood and can be used to draw attention to highlighted décor items. Restaurants use sconces for mood lighting, such as dimly lit wall sconces for a romantic setting. If you want to draw attention to features in your living room to highlight a work of art, use wall mounted candle holders.
Lighting your living room well will allow you to be able to create different moods from the various light conditions and wall mounted candle holders create a cosy atmosphere.  You can decorate your bedroom or living room with wall lamps. You may use a series of tiny wall sconces to bring attention to a bookcase, artwork, or even a fireplace.
Wall mounted candle holders a chic option for the modern living room.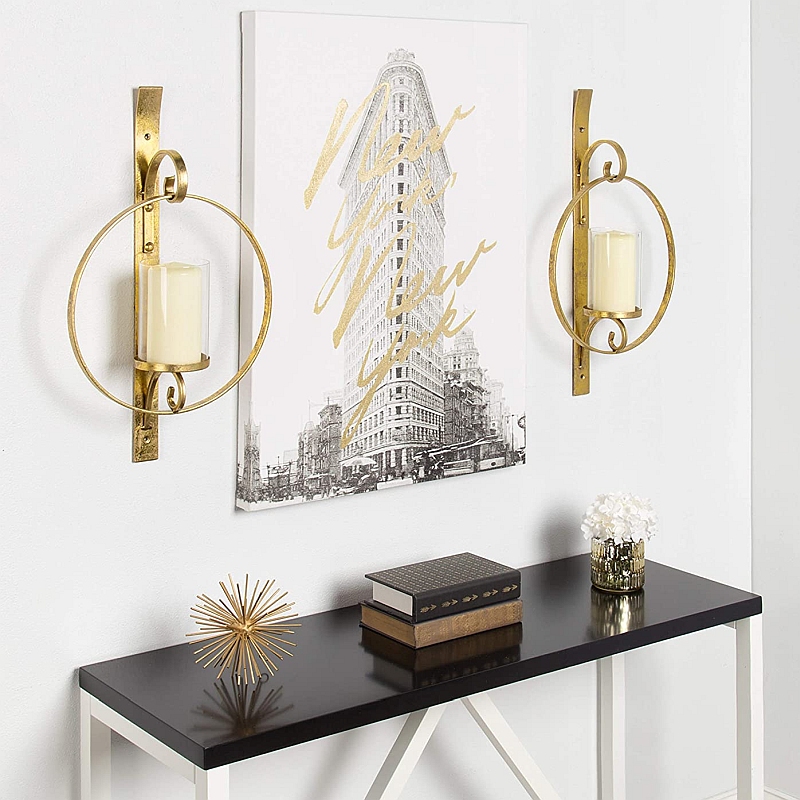 For a perfect ambiance, take into consideration room size; larger rooms need more than just one source of light coming from the wall, such as an overhead fixture.
Illusion of Space
Interior lighting is one of the most important aspects of any living space; it has the ability to change the mood of a room just as it does the perceived size of a room.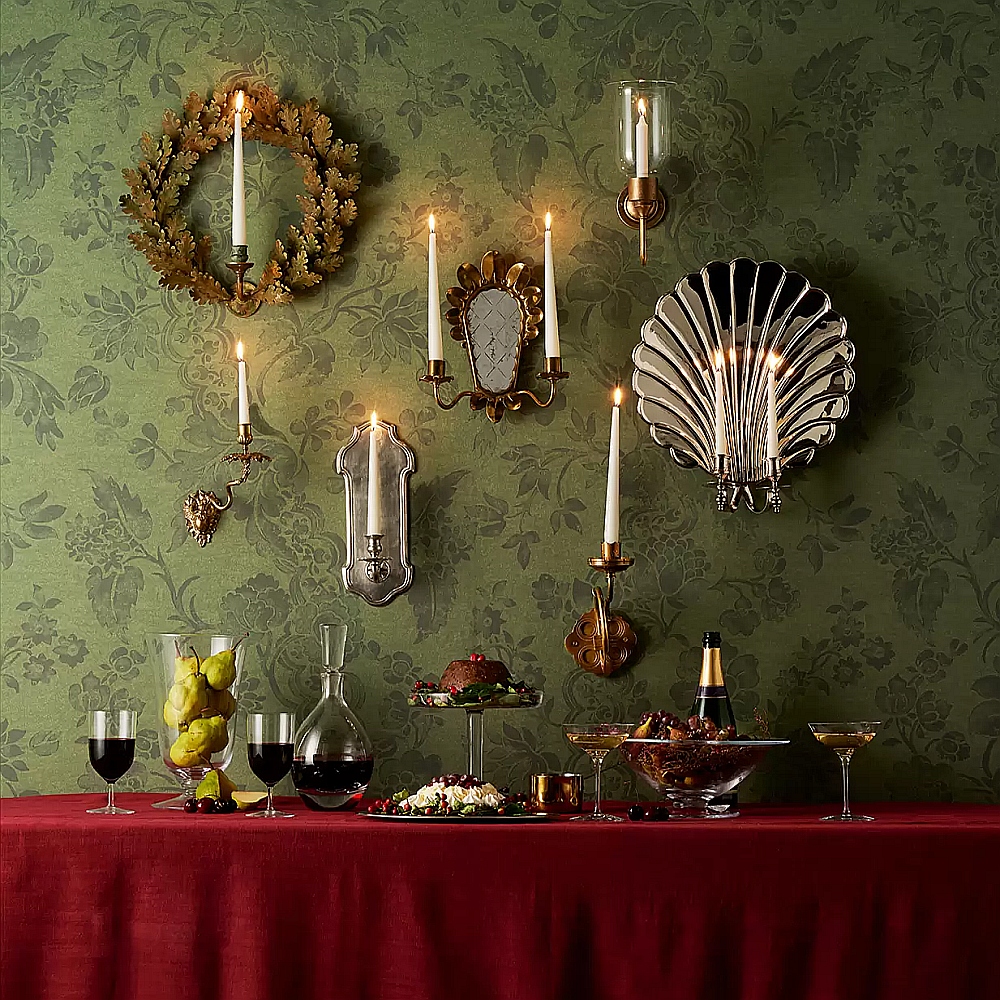 Utilising the right type of lighting and correct placement is a tricky task and works in combination with colour selections, room size, layout and furniture selection for the harmony of your design space. It can transform the room in shape and size. In a room that is particularly small, painting the walls in light colour and having extra lighting reflecting off the walls will help the room appear larger.
Nick hasn't even built our patio extension roof thing yet and I am looking at Moroccan glass hanging candle holders for it.

Everything has to be colourful with me 😁

Who wants to lead a Magnolia life pic.twitter.com/Ty64XRQcT5

— 🌿Rebecca⛲ (@Re6eccaBoo) March 16, 2019
Recessed lighting can add a soft glow and helps the room appear larger and offers an open, airy feeling and helping the room's occupants to feel a more positive vibe and clean look.
Convenience & Versatility
Wall mount candle holders come in all sorts of shapes, styles, and material. Black shades are a perfect choice if you want to formalize the room and gold hues can instantly add a distinct, regal look while adding visual depth to light and dark coloured walls and floors. These accessories can turn a flat wall into something decorative and worth noticing.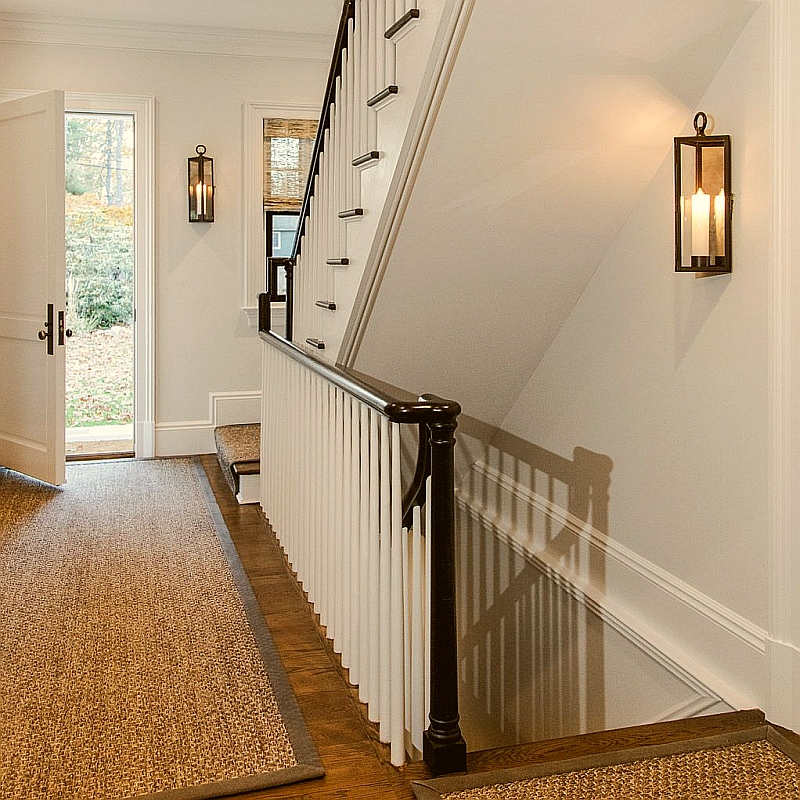 Sconces are very versatile fixtures that can look and perform well in almost any room in the house. Convenient and easy to install, you can install wall sconces in the hallway, stairway, bathroom, bedroom, dining room, living room, entry, flanking a fireplace, or in the basement.
Contemporary and Modern Style
Wall mounted candle holders with minimalist elegant designs made from gold, brass, or other metals are a chic option for the modern living room as they amplify the atmospheric effect of accent lighting.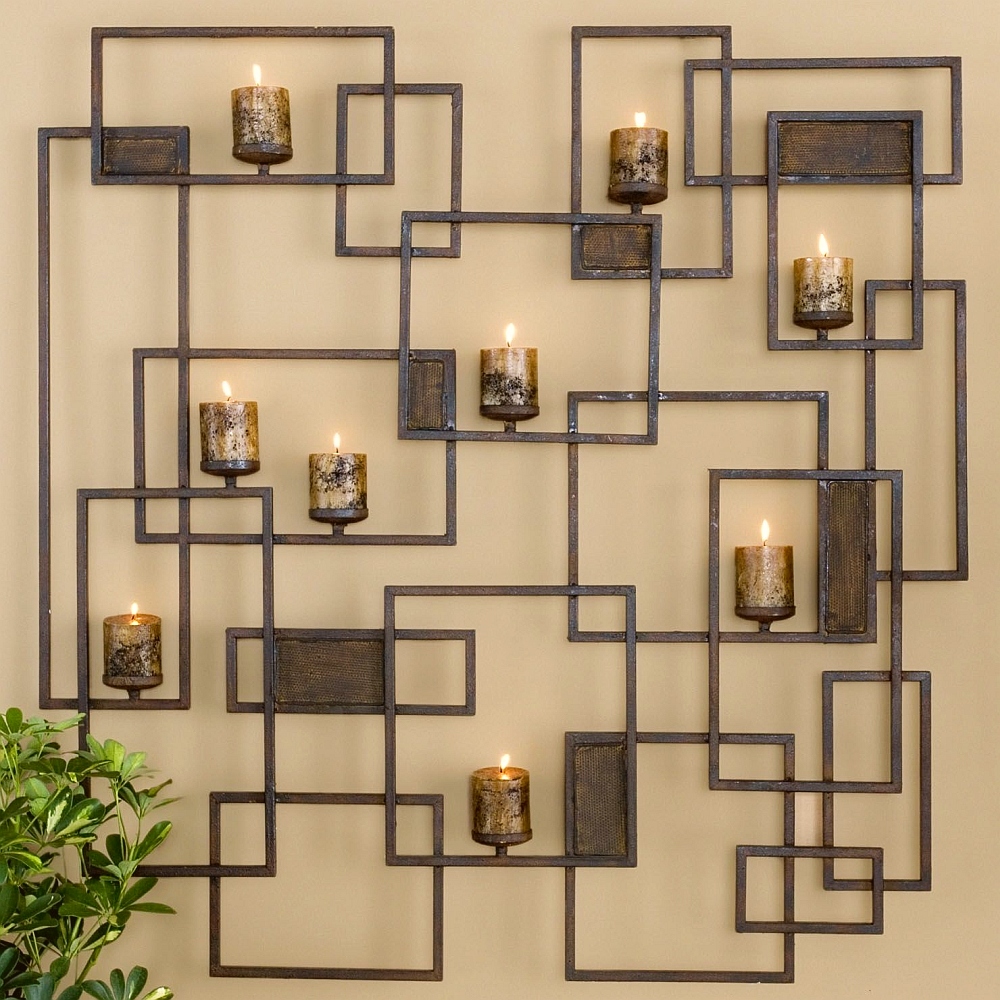 Wall sconce made of glass and brass with a retro design is an exquisite centrepiece for a European style hotel, fixed to be in the lobby or in the guest room. Geometric designs are a new classic because they provide ambient lighting, while adding a contemporary decorative element.
Where to Buy Candles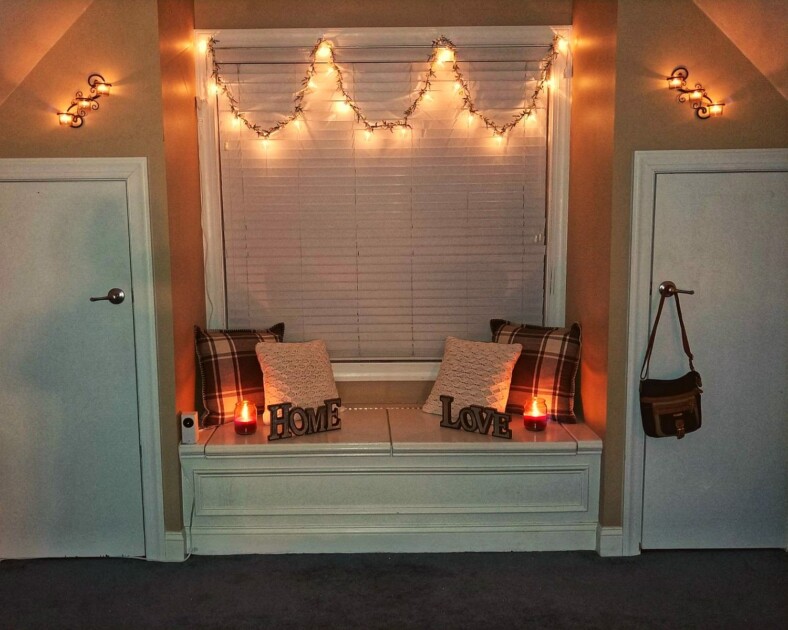 Let's check some of the best places to buy candles online or near me:
Online
Wayfair
Amazon
Local
Target
Wallmart
DIY Wall Mounted Candle Holders Ideas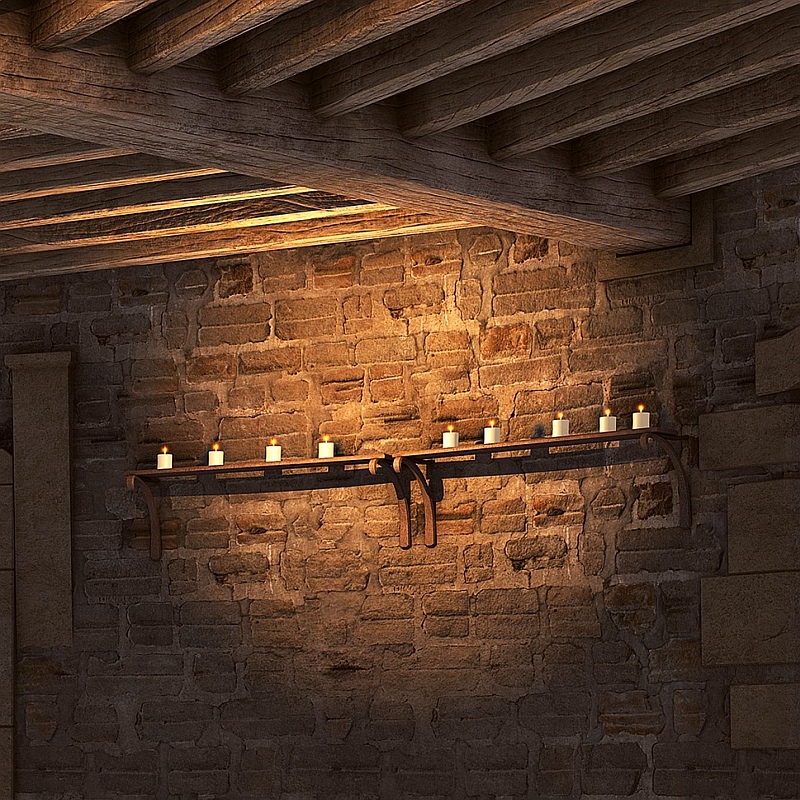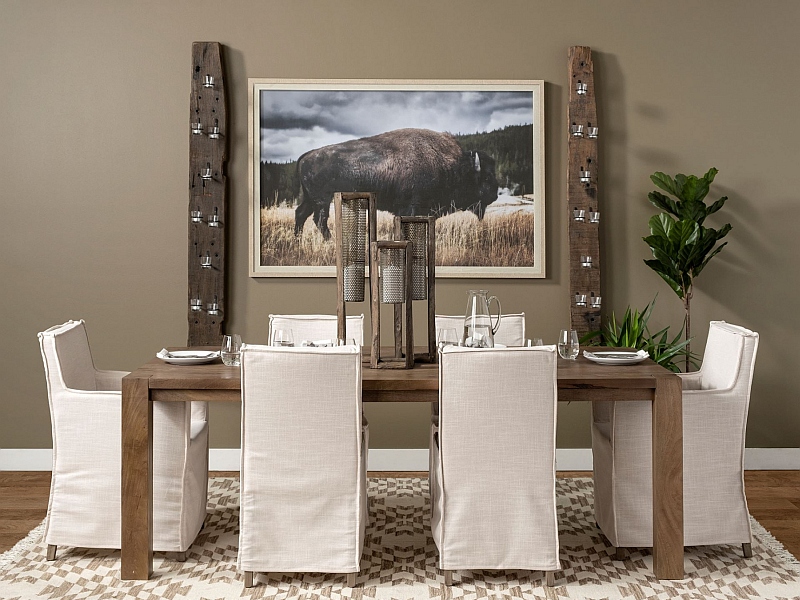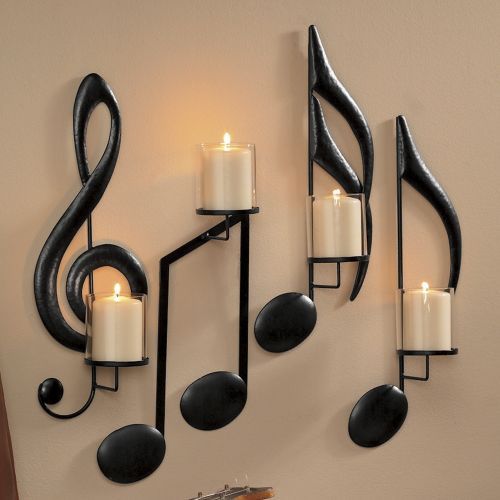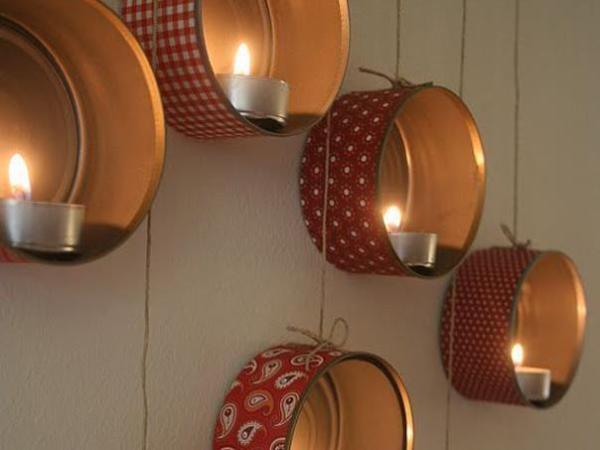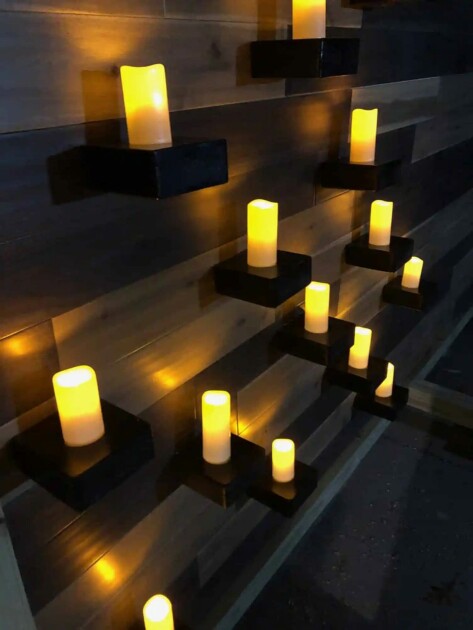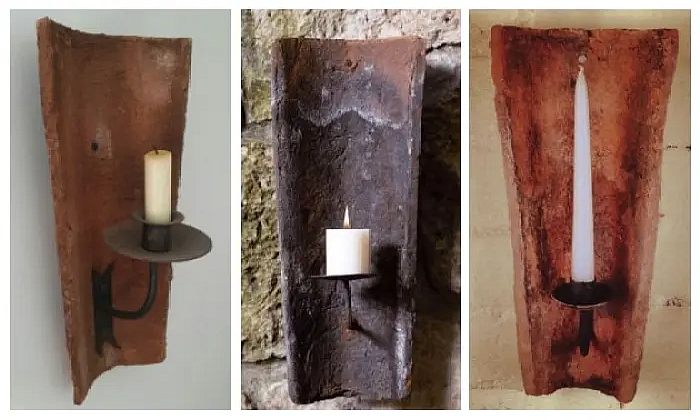 Conclusion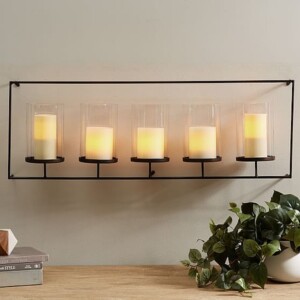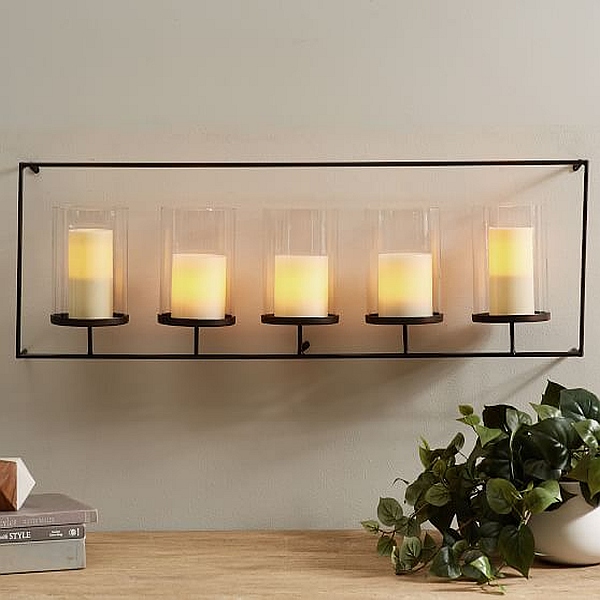 Make a feature out of a wall lighting scheme by turning it into a work of art. Invest in a piece you love and keep your personal taste and aesthetics in mind as it reflects your personality and style.
From transitional to ultra-contemporary and retro-inspired interiors, there is a wall light fixture there to cater each artistic preference.