When it comes to home décor items, what makes greater difference is not what you buy, but how you incorporate it into your home decoration. Wall candle holders are master pieces of artistic beauty and if mounted the right way, beauty becomes your house's demeanor.
Useful Tips on How To Use Wall Candle Holders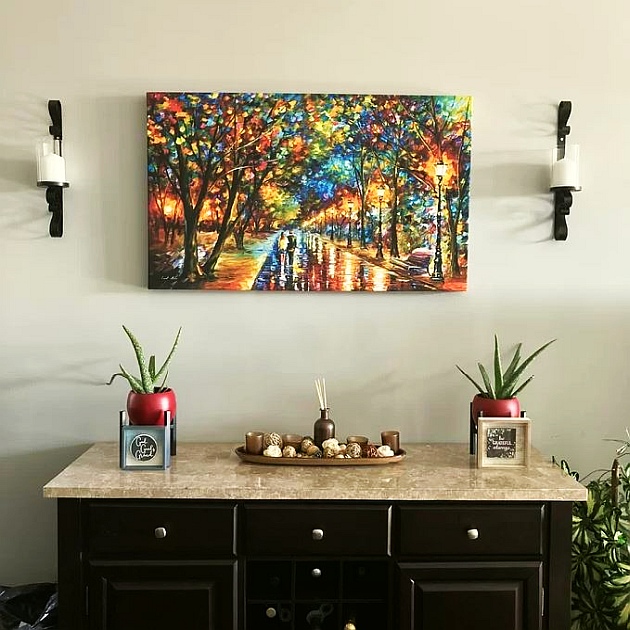 The best thing about modern wall candle holders is so much of intrinsic detailing and creativity goes into their making that even without candles these are going to give your houses a finesse touch of beauty.
The Hallways
Be it a party or an event at your home, it is the hallway that makes an immediate impression. Having a piece of artistic excellence like the wall candle holder at the hallway or the living room is sure to take everyone's attention. The first thing is no one expects there a wall candle holder and what else might pull off a stunning trick is how you have placed it.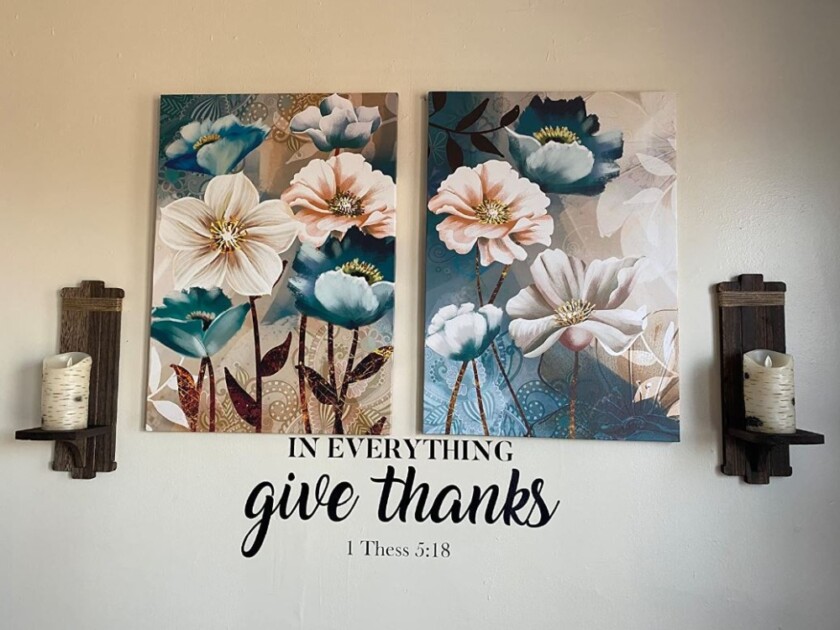 Trying out something the unconventional manner also makes up an impression but when it is done right. Try mounting the wall candleholder to the side phase of the hallway wall making the guests feel it is peaking in onto them to give pleasantries, of course in a gentle way.
The Bedrooms
Bed rooms are the places where creativity can be tried with even more freedom rather than aiming at perfection. Let us say you have a study table near a window and in case you are not a person wishing too much of illumination in the evenings into your room, try mounting the wall candle holders a bit lower than the normal height on the wall. Let us say in place of the study lamp which is now replaced by the candles.
You don't necessarily need to sit and read because of this arrangement but what it does to your bedroom is an unconventional piece of lavishness. The same can be done for archways or the alleyways where you can mount these wall candleholders in non-sequential pattern which not just throws irregular shadows down the lane but also produces a charming glimmer under darkness.
The real deal here is you are not aiming for the perfect placement to mount the holders but it is about where your heart feels them to be. That is the underlying significance to make them look stunning and that becomes your Midas touch of creative eloquence.
Halloween Candles
Occasions have to be one of the major reasons that everyone thinks about revamping their houses with décor items. Occasions like Halloween give us all more than one reasons to play around with candles and lights while decorating houses.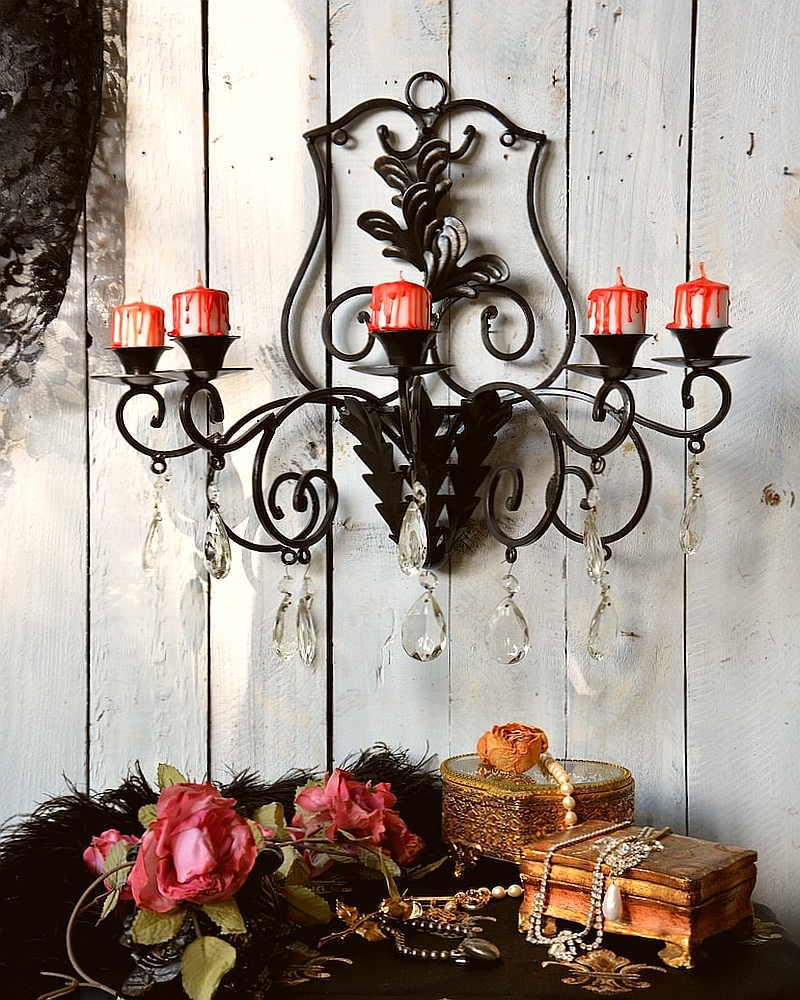 And this is where the wall mounted hanging candle holders will work as a charm. Use clamps to hang them to the ceilings and place real candles into glass holders and cover the hanging strings with LED serial wired lights. And make sure the hanging holders do not hang around in equal heights. Let them be randomly scattered around the room. Candles and LED together for any occasion are sure to cook up some magical vibes to flow around. Especially with the children running around this trick up your sleeve will work wonders.
With wall candle holders, let your imagination cut loose and explore. And the end result will be an alluring sight of impeccable beauty!
Wall Candle Holders Decor Ideas
Modern décor is a chic blend of geometric shapes, interesting textures, and classy colors that create a cohesive design with a distinctive elite vibe. And it won't be wrong to say that candle wall sconces make a perfect fit for all the on-trend décor needs.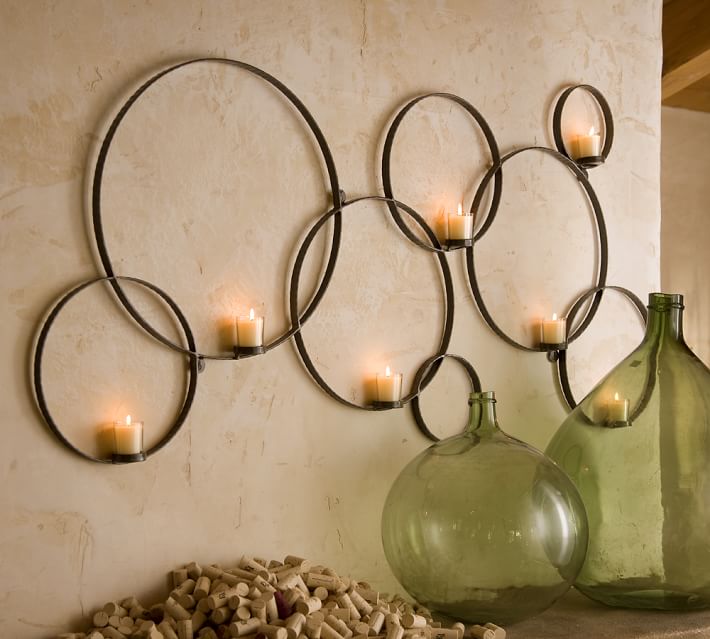 Not only will these imperial accents highlight the luxe details of your interior décor but will also stand out as a show-stopping wall art piece with their impeccable finish.
Orientation
Not only these wall candleholders add style but also light up the dull and boring corners of your space accentuating the architecture. They are great for dining rooms, bedrooms, living rooms, bathrooms, hallways and porches to add an apt glow and are relatively affordable at the same time too. A single bold metallic wall candle holder will be an eye-catching piece for your living room to create contrast and appeal. If the room has tall windows with ample amount of natural daylight peeping in throughout the day, try wall mounted lamps for an airy and uncluttered look.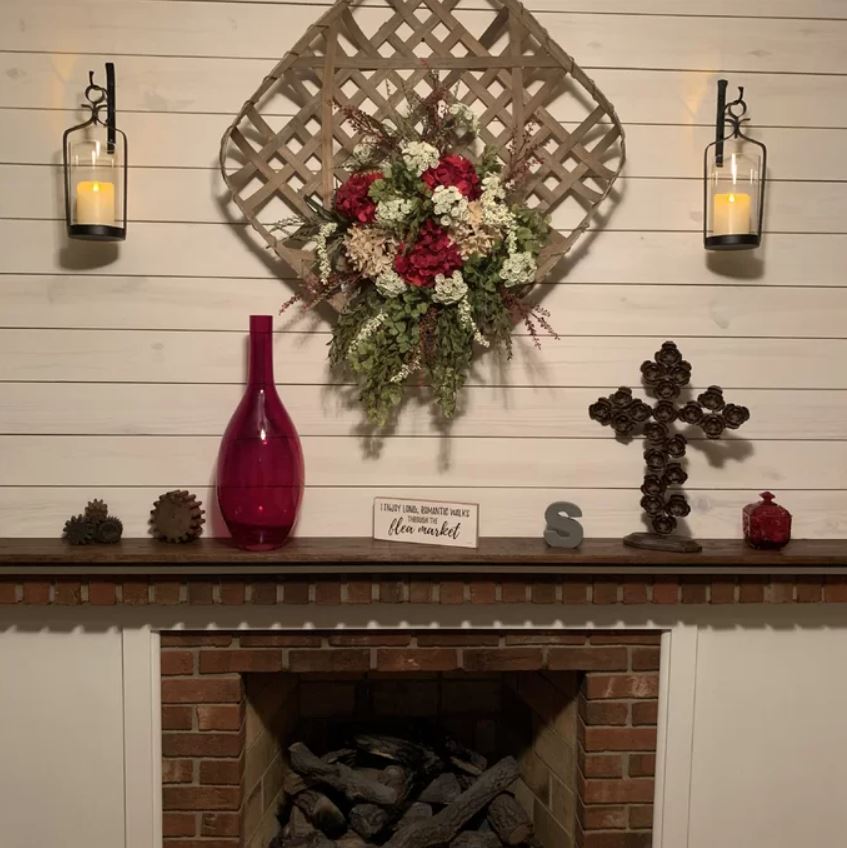 These sconces aptly draw attention to a special piece of art and add drama in a long hallway with low ceiling. To brighten walkways and stairways, recessed wall scones are installed behind a wall to bring light and charm. When positioned over the seating area, wall sconces infuse depth whilst the focus remains on wall's art, colour and the calming ambiance whereas mounting them near the bed facilitates night time reading. Outdoor spaces like porches, patio, gardens can also be illuminated with these sconces to rejoice night time festivities.
Colour & Style
No doubt, Wall Candle Holders is the magical element to elevate the mood and creates a warm and cosy ambiance in dark and gloomy spaces. These are inexpensive, trendy and bring a unique sense of happiness and stylishly update your wall treatment without going overboard. Wall candle holders are mostly available in gold, bronze and black finishes in diverse styles from simple to contemporary, modern to classic, rustic to nautical or Tuscan to French.
The Metallic Type
The simple wall candle holders are the ones that come with easy wall mounting apparatus providing elegant and graceful makeovers to your houses. When you combine them with colored candles they become cheerful treat to the eyes meaning that when customized the right way these simple wall candle holders can prove to be a great deal of beauty.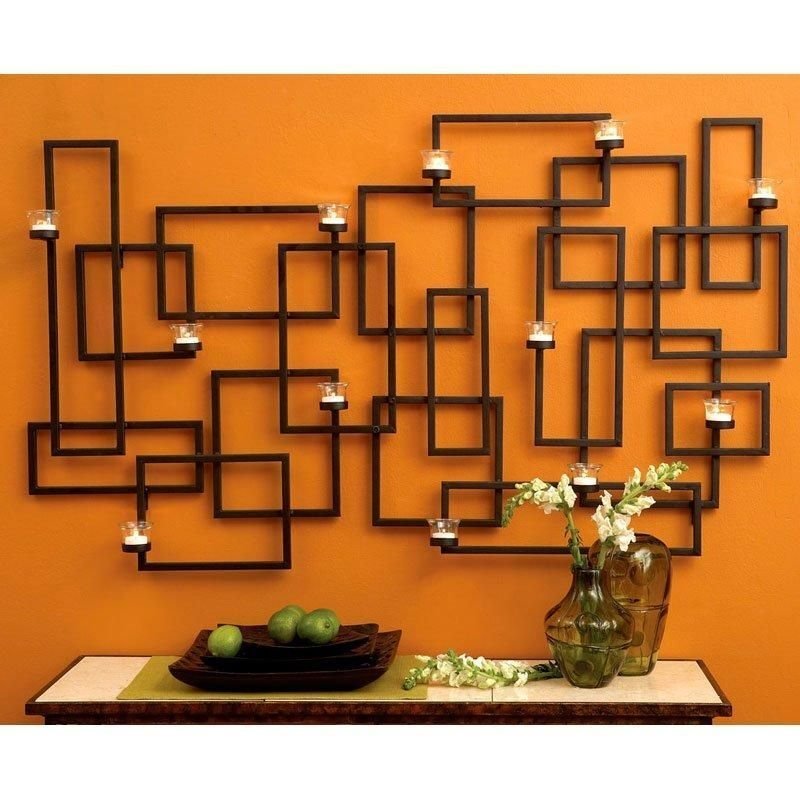 And on the flip side the grand looking metallic wall candle holders which are made with some mind blowing designing work flaunt their artistic excellence. With these, you don't have to customize or explore anything but just have to mount them in your desired place of the house and they are sure to turn the place marvelous.
The Glass Type
Though the wall mounting part is made in metal the candle holders come in glass with some intrinsic and detailed artwork done on them. So much of artwork and designing go into these beautiful art pieces that it is for sure to mesmerize the onlookers. With the burning glaze of the candles mingling along with the designs printed or drawn on the holders, it is a sight that's irresistible for any eye.
The glass holders in these wall candle holders are manufactured with different types of glass materials which give them a different colour tone. This in turn adds up to the beauty of the décor even more by throwing colourful light streaks around the house walls making it feel like a fantasy land.
Mirrored Wall Candle Holders
They add a beautiful, reflective touch to any room, illuminating the space with a warm and welcoming glow while adding a touch of elegant style.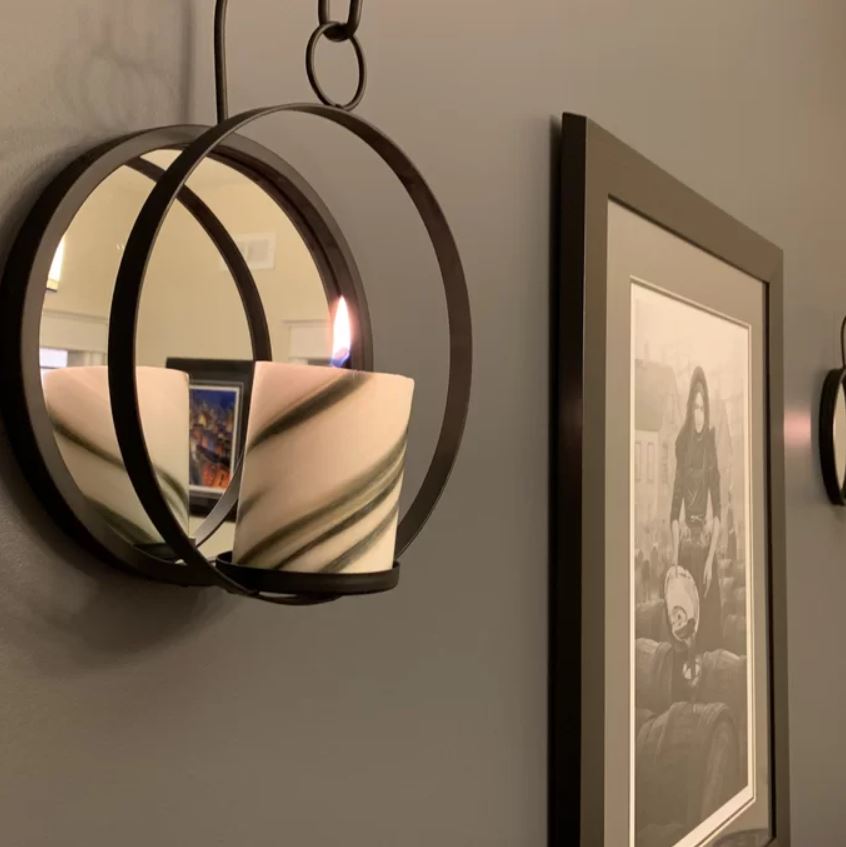 The Hanging Glass Dazzlers
The hanging glass wall candleholders are the most sought after type which make your house look like a hanging lamp garden. They look their gorgeous best during the evenings and nights and spread a different form of energy to any occasion or event.
DIY Decorations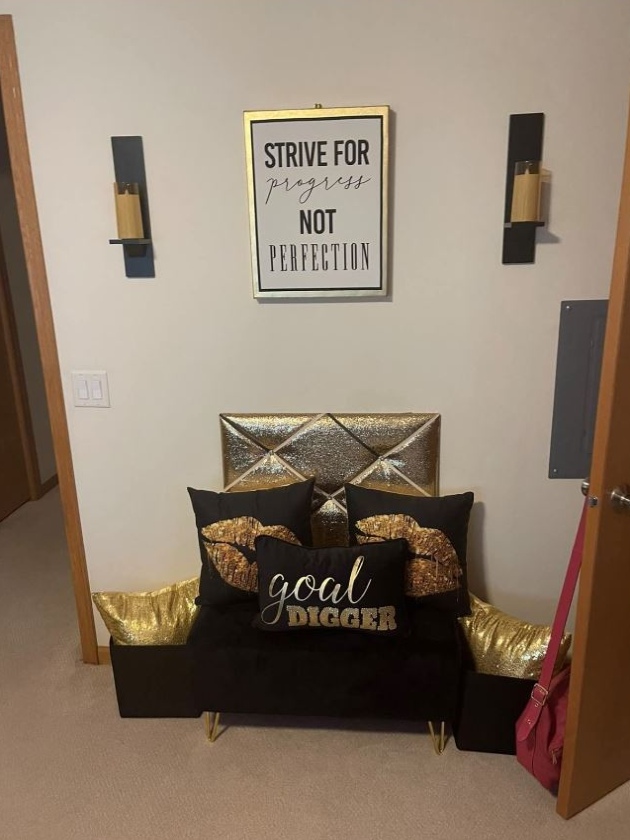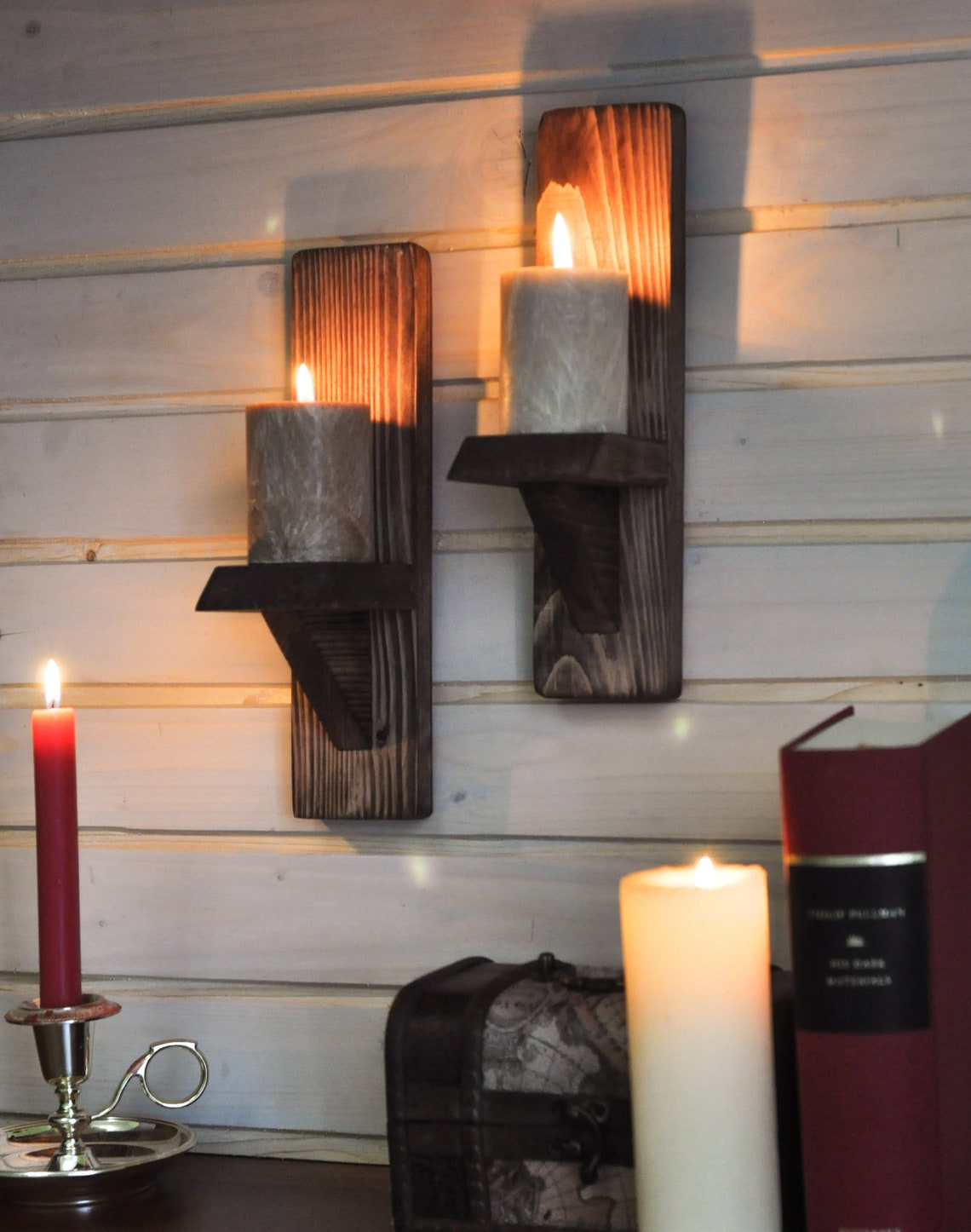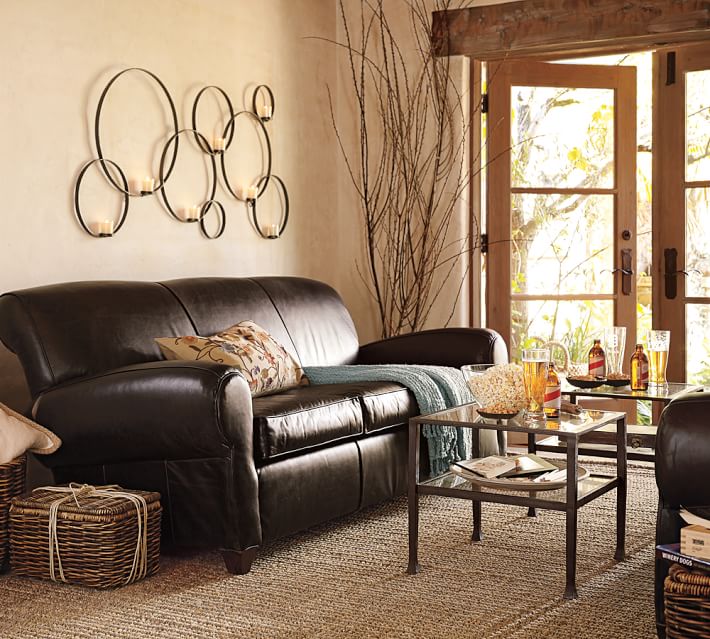 Hanging Tealight Candle Holders Wall Hanging Gift Candle Lamp Tea Light Holder in-house now at Lucknow Store.#brassdecor#giftshop#Gifts#metaldecor#handicraft#caringforartsandenvironment#homedecor
UP MSME Mart
7th-floor Summit Building
Gomti Nagar
Lucknow
Hello-6390005459 pic.twitter.com/o9nhMVUBu5

— UP MSME MART (@Msme_Mart) February 1, 2023
Conclusion
Exuding luminous glow and enchanting silhouettes, these chandelier wall candle holders are surely a bedazzling sight to behold.