Wall candle holders can be classified as both decorative and functional home decor accessories but what makes them truly a great addition to any interior design is the flexibility to use them in any and all rooms and places.
Candle Decoration Ideas at home
Whether you love decorating with candles but are short on space or you're looking to brighten up a dull and dusky spot, using wall mounted candle holders is the perfect, minimally intrusive way to add candles and accentuate your home decor to the next level.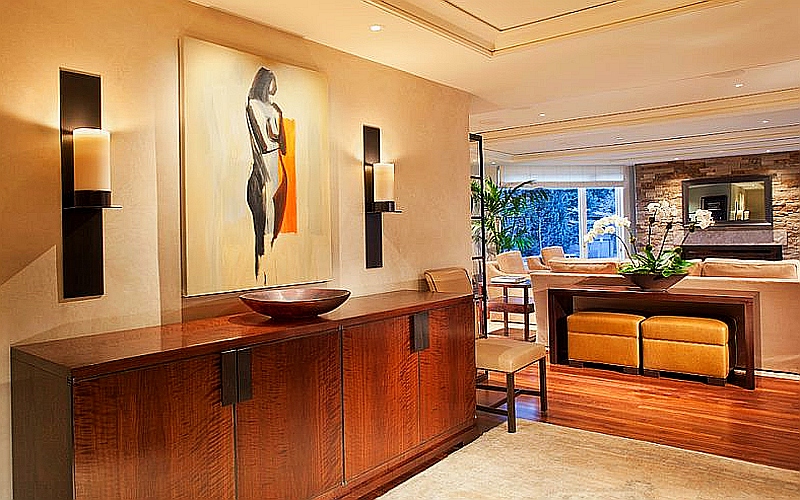 Being mounted on walls, candle sconces don't occupy valuable table, shelf, or floor space which makes them ideal to use anywhere around the house. Here are some areas where wall hanging candle holders work exceptionally well and add a gorgeous visual interest to the humble abode.
Porch & Foyer
First impressions are always valuable and nothing makes a striking first impression like the existence of a couple of beautiful wall candle holders mounted on either side of the front door. Using outdoor wall mounted candle holders not only augments the curb appeal but also lights up the porch guiding the guests safely to the front door.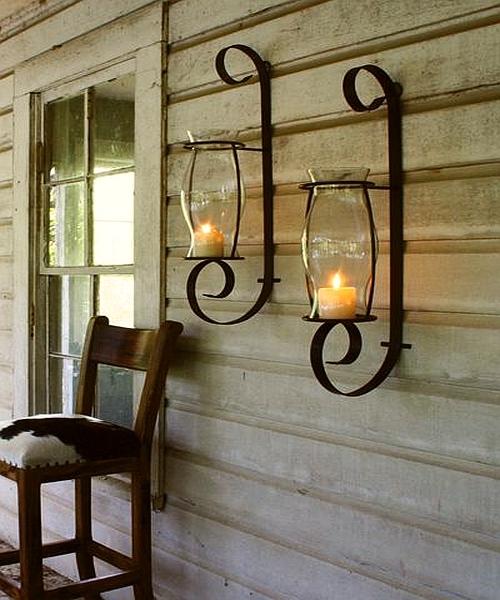 Similarly, the foyer is where we welcome the guests, and decorating the wall space with either a sophisticated large wall candle sconce holder or a pair of fine metal wall votive candle holders makes it even more cozy and inviting.
Hallways & Staircases
Installing wall hanging candle holders in hallways and staircases illuminates these narrow passages and highlights steps to guide the way in the utmost elegant manner.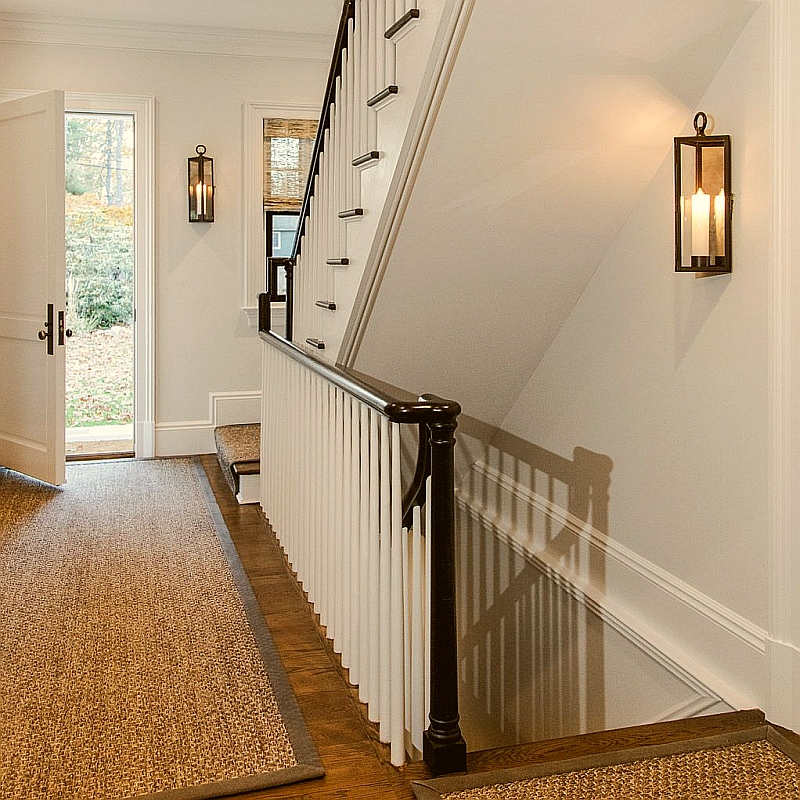 Whether you place multiple wall sconces in an alternate arrangement or space them apart on the same wall, either way, using wall-mounted candle holders will light up the entire stretch and make a stunning decor statement in your hallway and stairway.
Living Room & Fireplace
Decorative wall sconces candle holders are an ideal source of accent lighting in large spaces such as living rooms. Living room wall candle holders can be used to illume darker areas or far off corners of the rooms adding a stunning layer of flickering light. Moreover, fancy wall candle holders can also be used to further highlight special features of the living room such as the fireplace.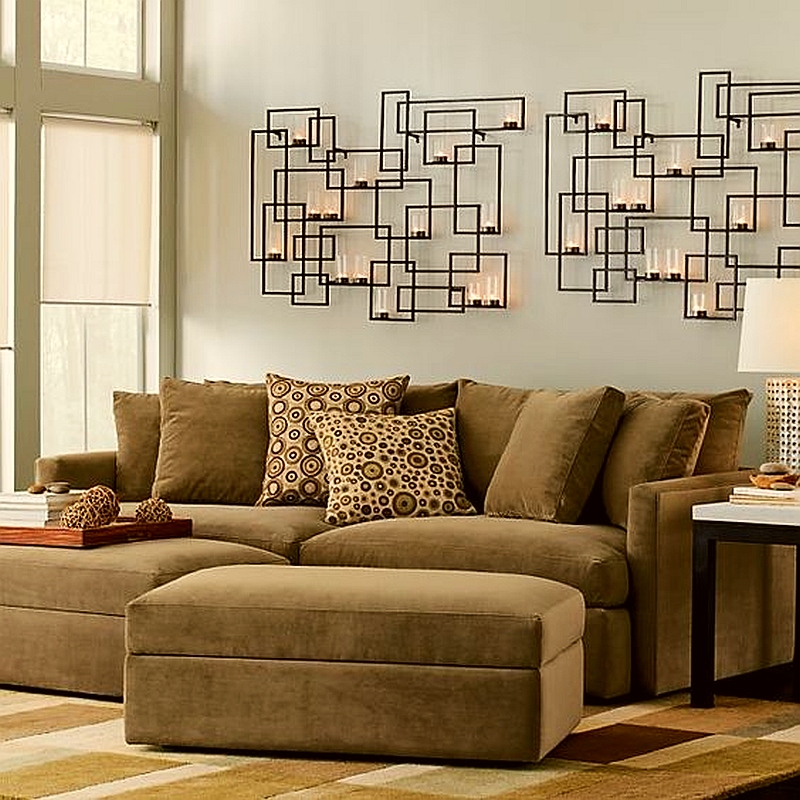 Although the fireplace is itself a source of light, it is the perfect spot for candle sconces. Mounting striking metallic gold wall candleholders just above the mantelshelf or placing two big wall candle holders symmetrically at the sides of the fireplace creates a dramatic effect even when the fireplace is not active.
Bedroom
There is something about candle sconces that is undeniably romantic and whimsical which makes them ideal for bedroom wall decor. The soft, flickering homespun glow of candlelight oozing from glass wall candle holders or the mesmeric soothing patterns created by intricately designed metal wall candle holders makes them a desirable accent in places like the bedroom.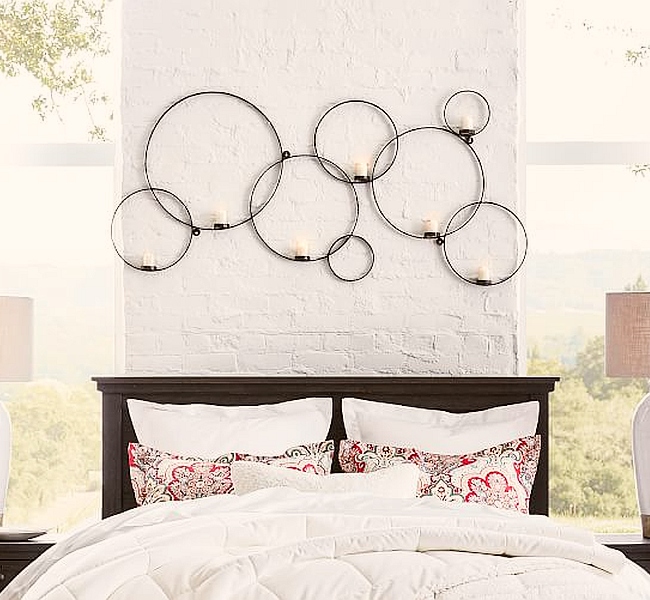 Wall sconces are flexible decor accents that can make decorating with candles in a busy home easy and safe. With a plethora of wall candle holder designs and styles available to suit any budget, it is pretty easy to make them a part of your interior decor.