Living room is surely the most frequented spot in the house and sets the décor tone for the rest of the home. It's also the best place to experiment with trending color palettes, seasonal makeover and of course illuminating light fixtures to show off your design aesthetics.
Among the many opportunities to refashion and revamp the plain and dull walls of your living room, wall candle holders and sconces are one of the most preferred options.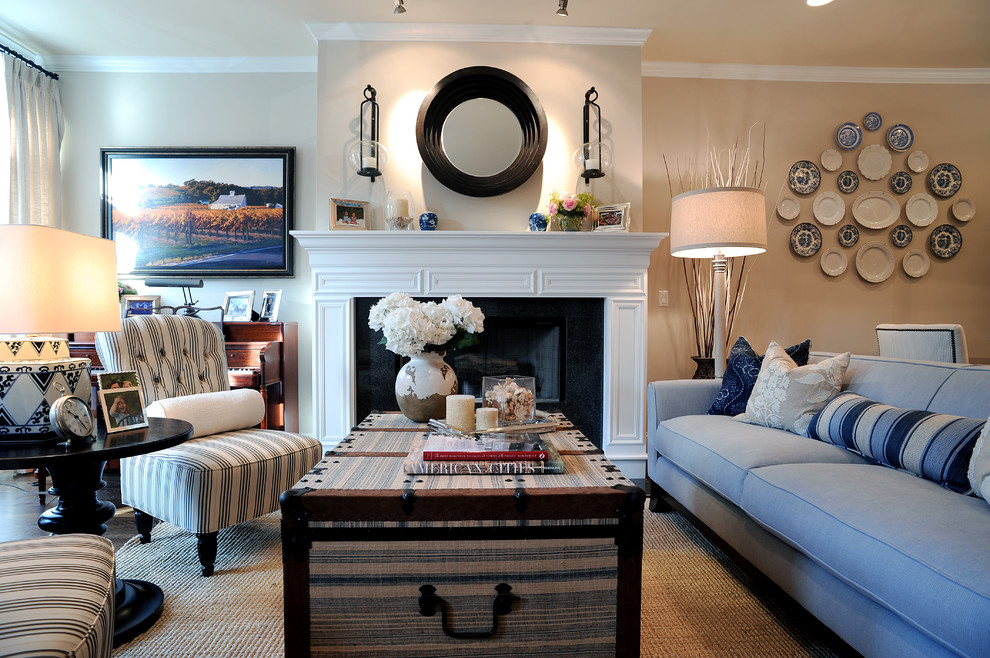 Living Room Decor
Candles when placed in the accurate candle holders add depth and visual interest to your living room and make your family time more fun and relaxing.
Whether you are going for a seasonal renovation or simply want to add glow and charm to your living room, the luminaries homed in stylish wall candle holders will serve the purpose well.
Spruce your Living Room Decor with Magnificent Wall Candle Holders.
To achieve a balanced look, place your votive candles, taper candles, and tea light candles in the right candle holders and compliment them with some essential décor accessories which surely will outfit your living room with the right look.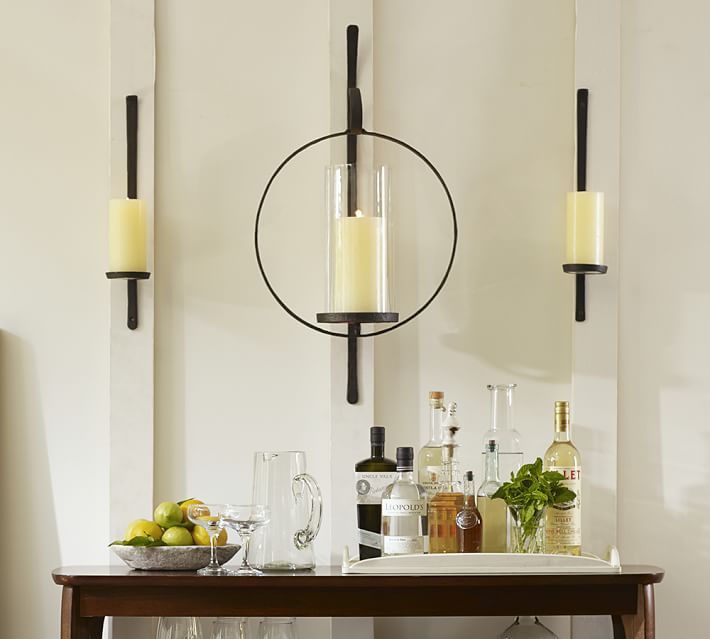 Keep on exploring for some simple yet charming inspirations to add fanciful details to your living room walls by incorporating trendy and chic wall candle sconces.
Magnified Mantle Décor
Mantle in your living room can be transformed in to an eye catching focal point for your loved ones as well as guests by simply creating a show stopping design using artistically crafted wall candle holders.
To create a magical and dreamy look, place a round or geometric shaped mirror on top of your mantle keeping in mind the eye level with your furniture.
Wooden wall candle holders
Add a fabulous pair of wooden wall candle holders on either side of the mirror for a balanced and coordinated look.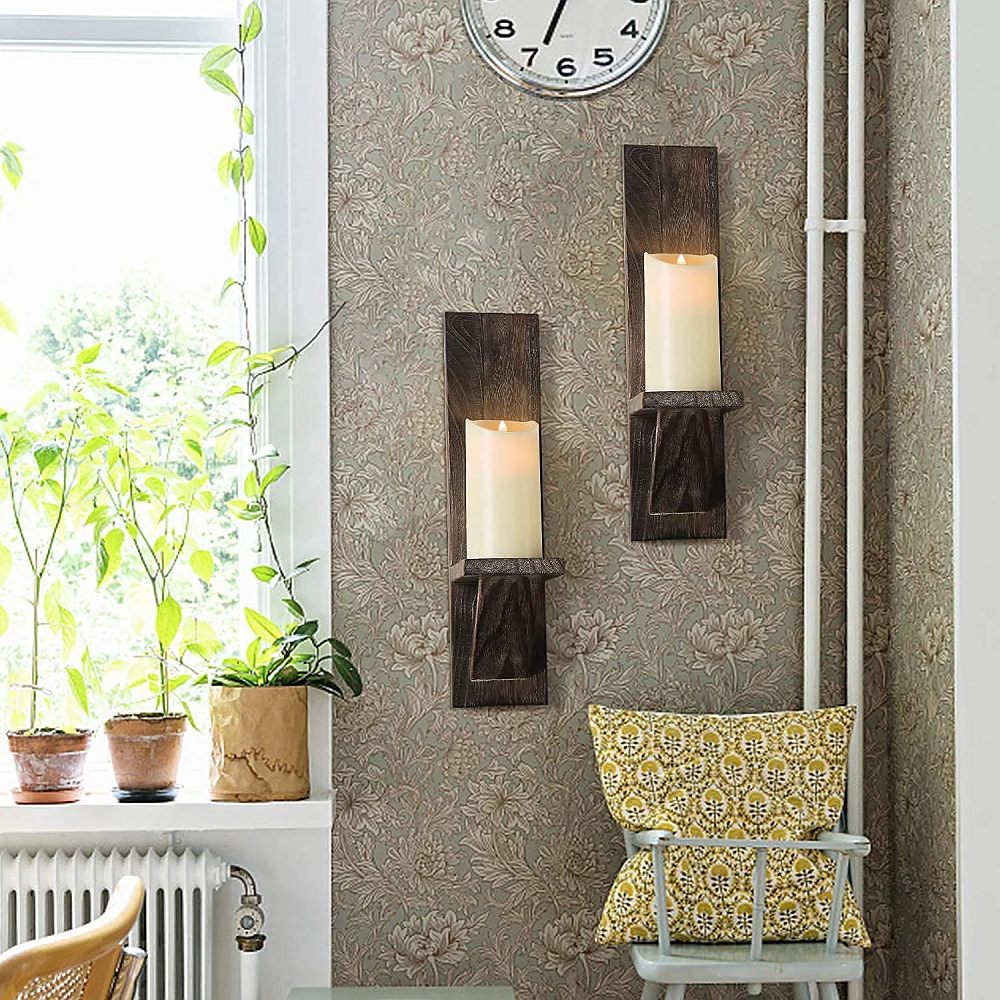 Choose intricately crafted glass wall scones featuring cylindrical glass shades which will let you place your pillar candles or flameless LED light in an impactful manner.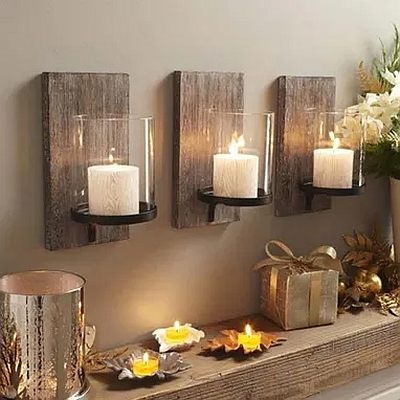 Let the cylindrical glass holders create mystic dancing silhouettes as you light your candles in them during dusky evenings.
Wonderful Wall Décor
Candles look fabulous when placed in the right candle holders. Wall art with candle holders instantly turns any blank area into a stunning display while lending gallery-worthy appeal to your abode.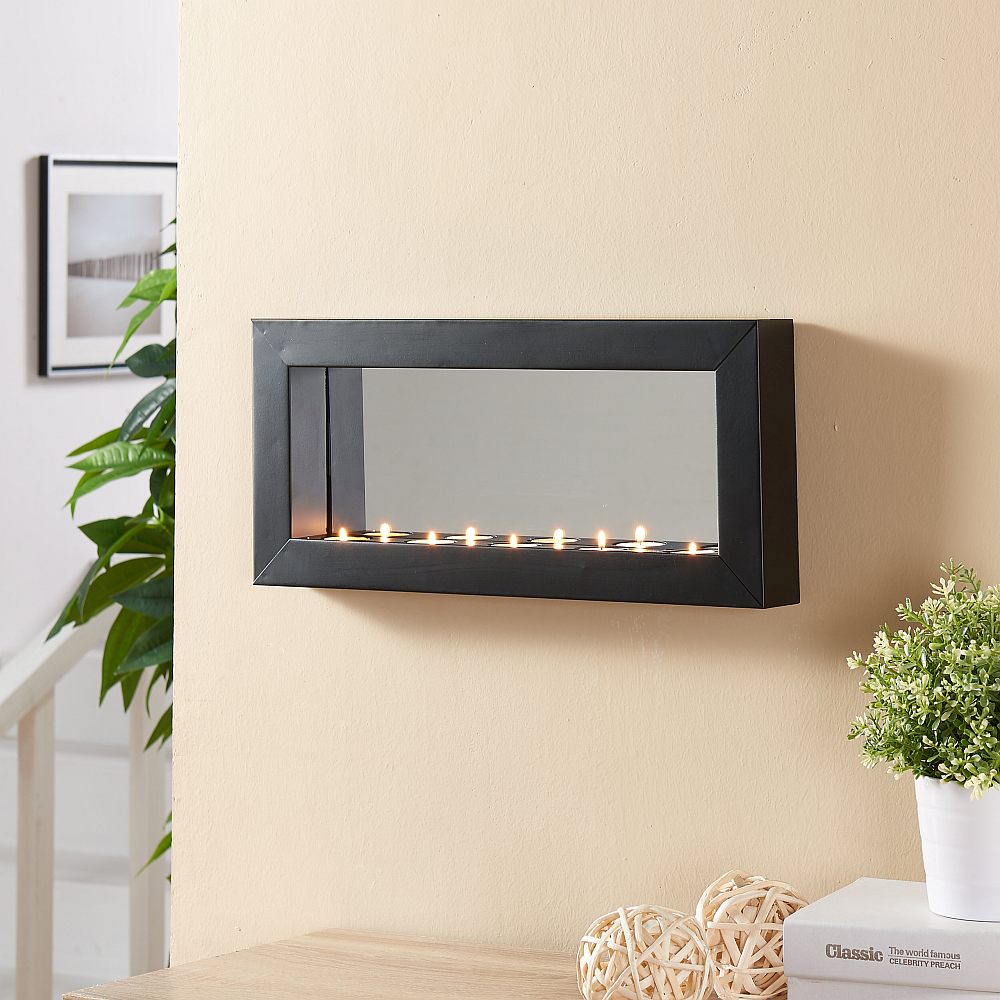 Revamping walls with luminaries is also a simple way to make a noticeable change.
Gold wall candle holders
This time when you plan to upgrade your living room walls, go for something subtly quirky and unique by choosing gold wall candle holders that make a bold statement by giving your walls radiant details.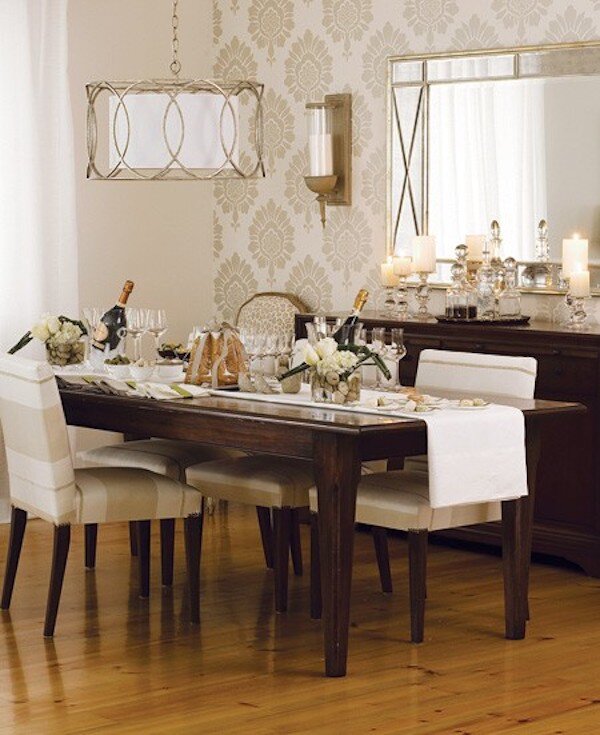 Save your bundle of beams from dropping by placing them in the right gold pillar candle holders that help them stand high and vertical.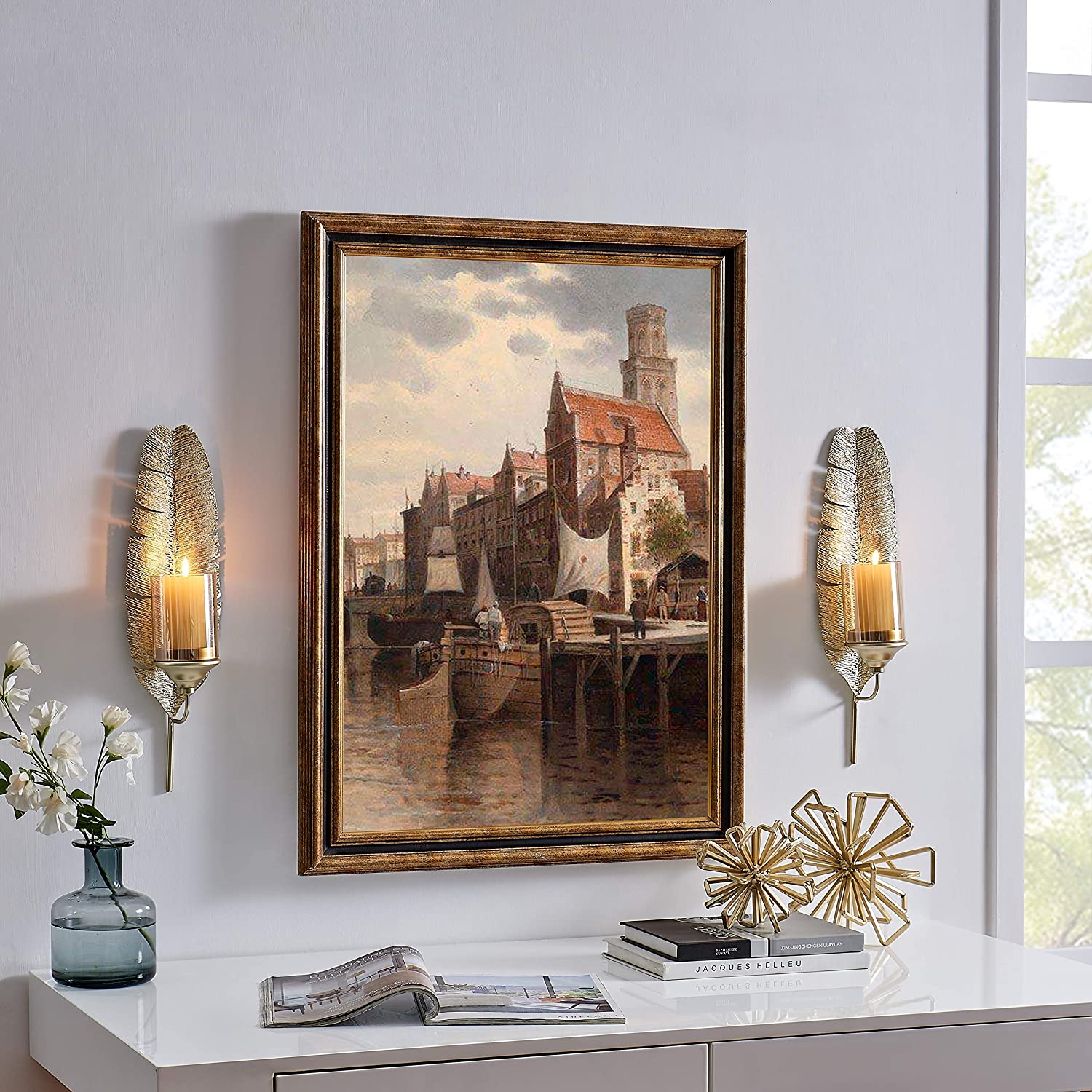 To keep the flame burning and make an electric yet timeless display, choose from hanging wall candle holders, glass tube wall candle holders, enclosed wall candle holders, and LED candle wall sconces.
Captivating Coffee Table Décor
To make your living room look radiant and ravishing, there is no need for an intricate arrangement. Decorative candles create a simple yet striking setup by adding charm to your celebrations, as well as accent the flair of your home decoration.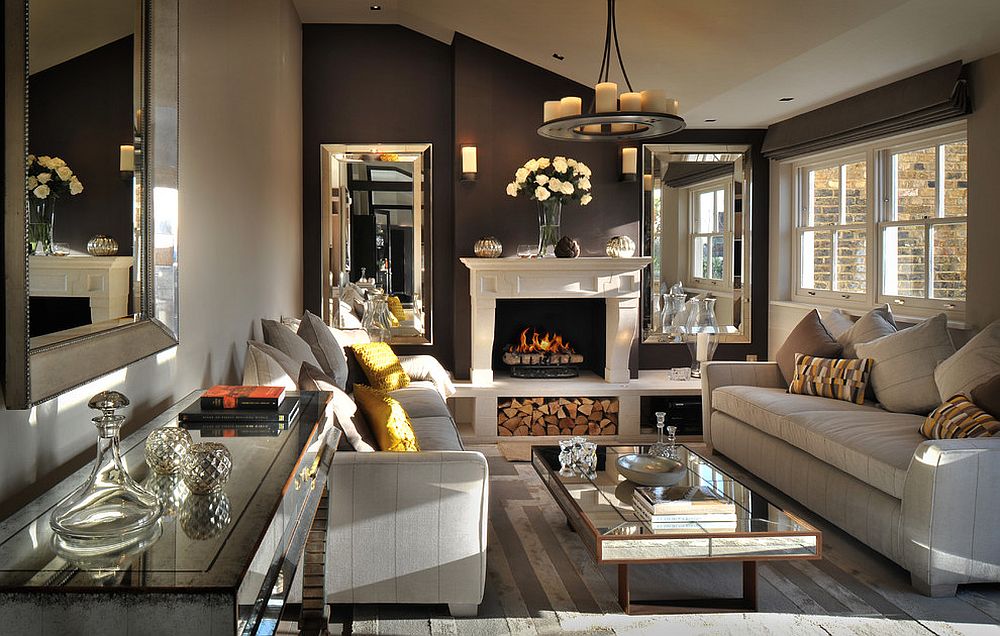 Suspend Hanging Wall Chandelier Candle Holders by your side table, console table, or coffee table to add a pop of plush style into your living room decor.
Hanging Wall Chandelier Candle Holders
These special hanging wall candle holders are easy to hang and can accommodate number of candles in a stunning manner.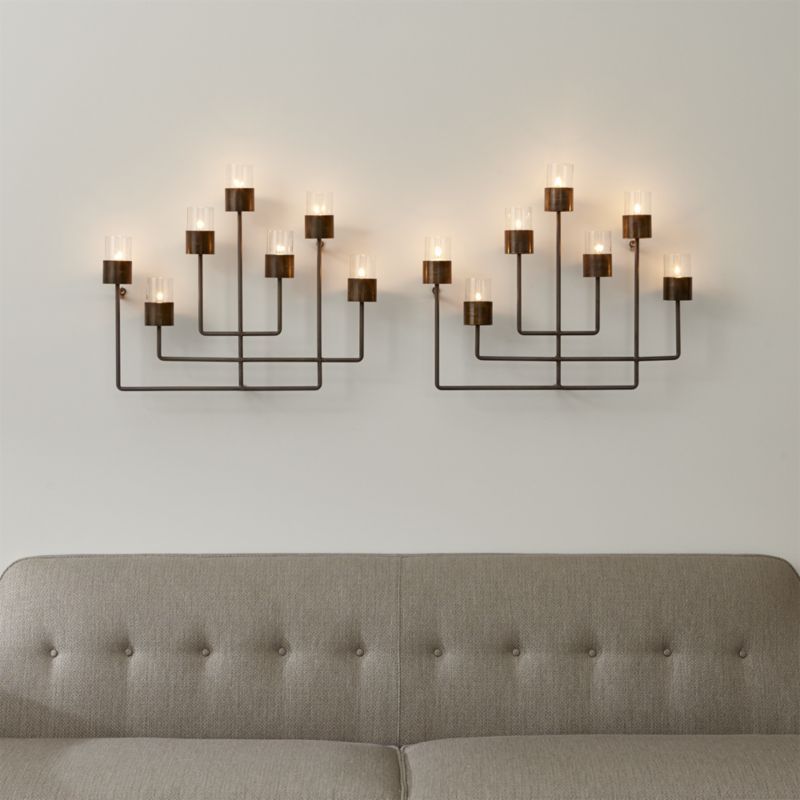 Amaze your guests or make your everyday family time extra special by adding lighted or flameless candles to the hanging chandelier.
Exude Whimsical Glow
Lighting accents the atmosphere much more than any other accessory or furniture. Candleholders made to be attached to walls trace their origins to seventeenth century Medieval Englishmen.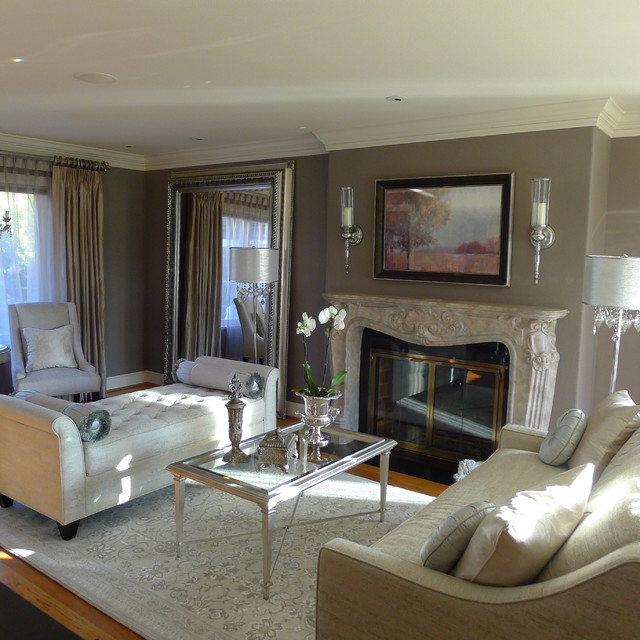 Since Medieval times, candle sconces have been in use to light up castles and homes after dusk; now these sconces have a more embellishing purpose. To rejuvenate the old-fashioned sconces; with classic designs and contemporary twist, wall candle holders bring mega style to your interiors as well as exteriors by adding the right amount of bling to provoke a sense of freshness and energy.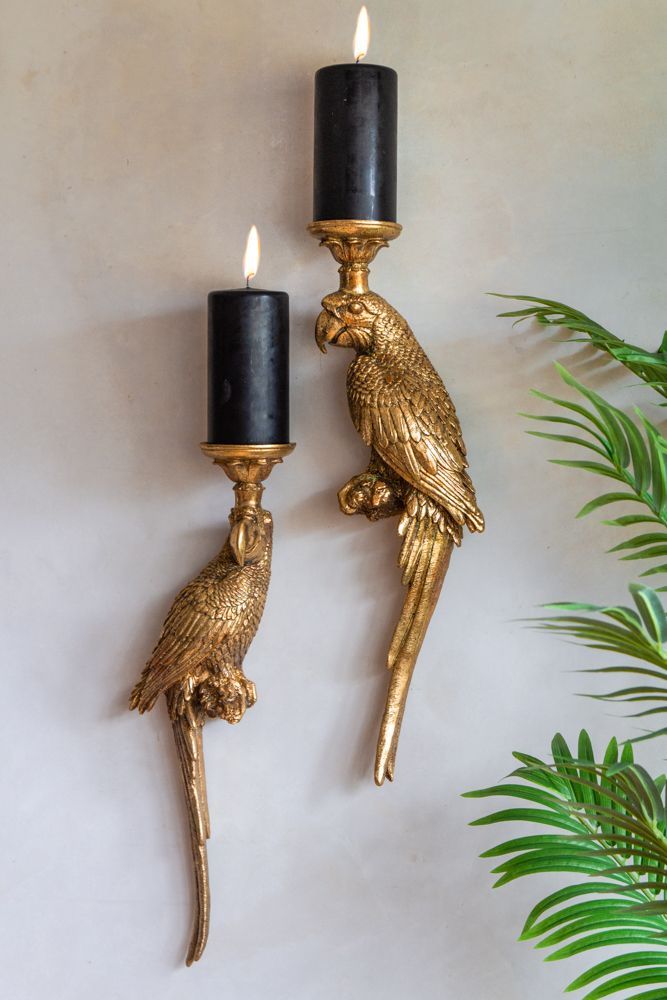 Few perks of installing these wall candle holders to your space are: light weight, durable and easy to install.
Inculcates Scintillating Effect
It is said that in the right light, at the right time, everything is extra ordinary. Candle light is the cheapest, most influential element to instantly spruce up décor of any dull or dreary space.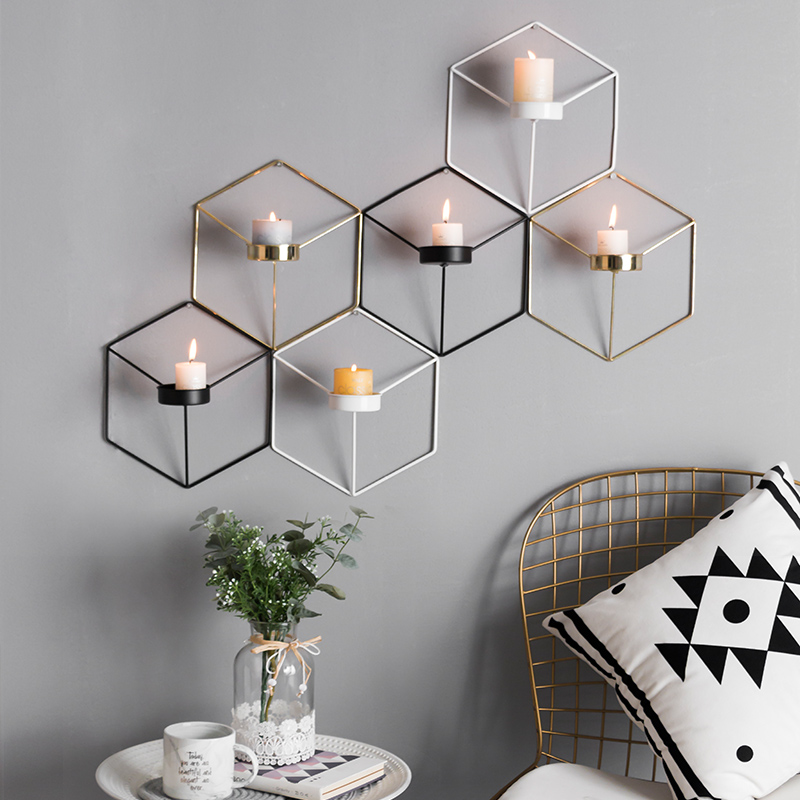 Wall candle holders are an ideal way to add layers of light; either you wish to create an intimate space which soothes and relaxes or a brightly lit space to activate brain and notice minute details with precision, it brings the light source exactly where you need it. These accessories instantly lift the mood and set the tone and ambiance to rejoice memorable moments.
Amplifies the Décor
Wall-mounted candle holders have been and will continue to be a popular accenting trend which adds glitz and glamour to your space. Both the hard-wired fixtures with the plug-ins and candle wall holders are a fanciful option.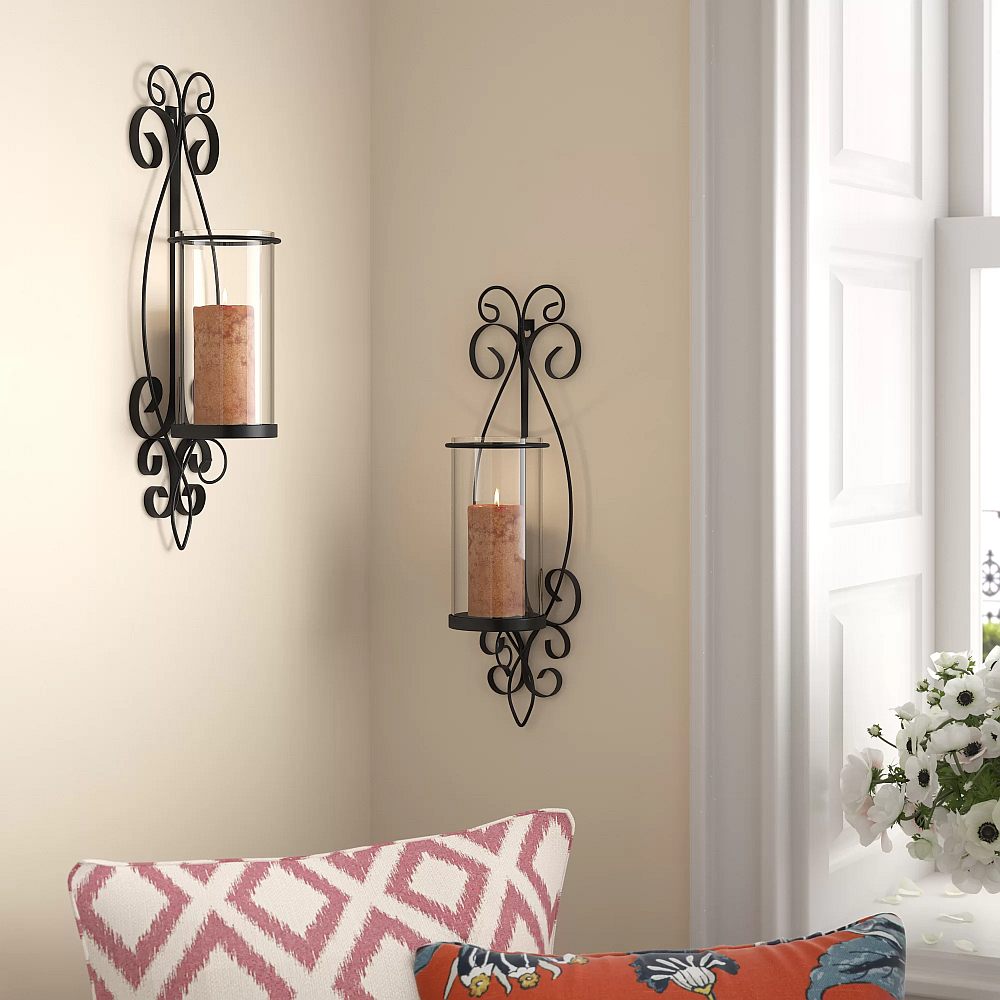 All good designers know the worth of lighting as it adds a chic splash, drama and distinction by giving walls a dramatic makeover and gleams up the dim passages and doorways to exalt the décor up a notch!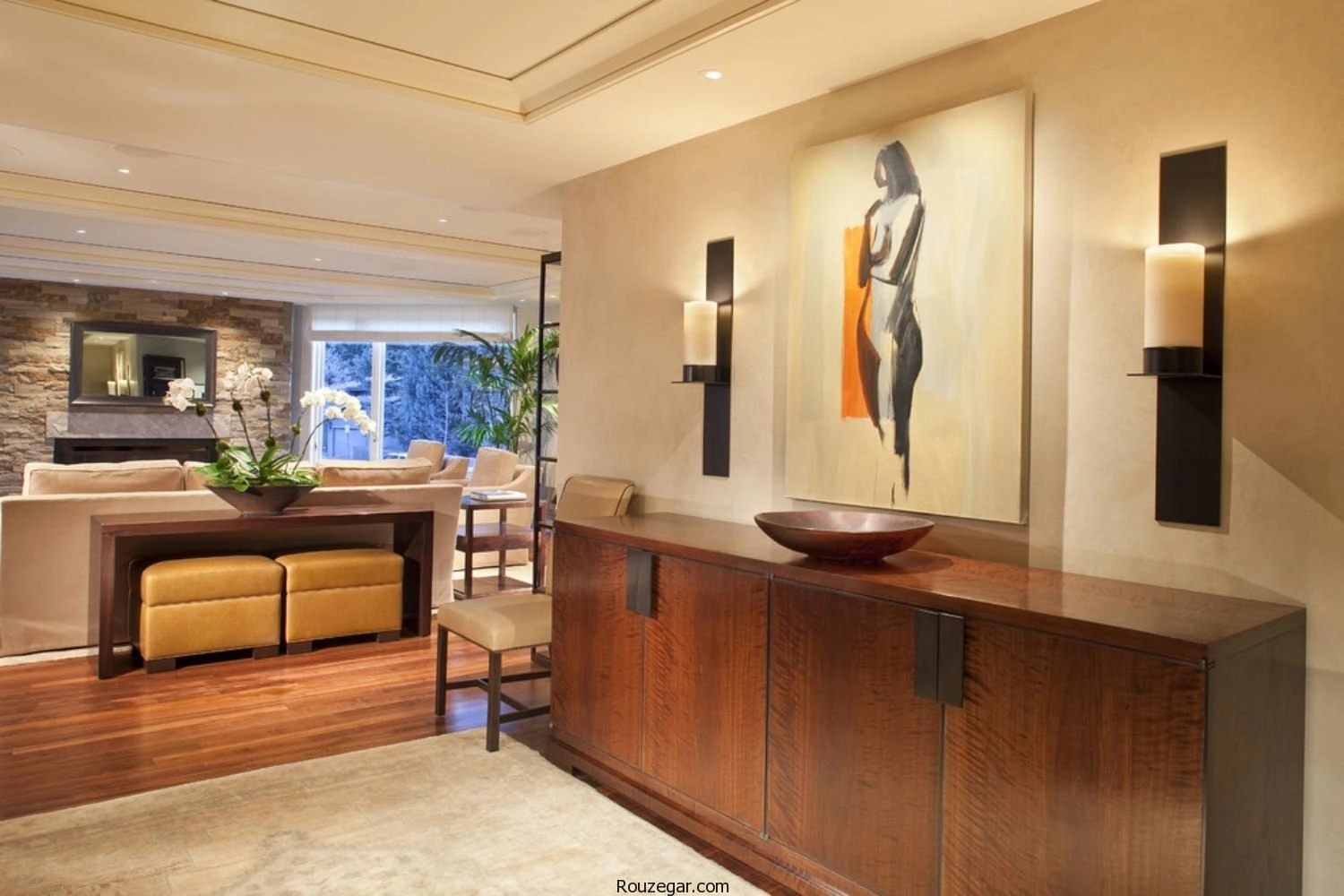 Wall candle holders are a modish and minimalistic accessory to add lovely warmth to your gallery wall or your fireplace.
Half-melon cast stone sconces from @michaeltaylorcollections adorn one of the living room walls. Interior design by #suzannetucker #tuckerandmarks, architecture by Sandy Walker. pic.twitter.com/56BXtssPga

— Suzanne Tucker (@TuckerandMarks) April 1, 2019
Candle Holders Decor Ideas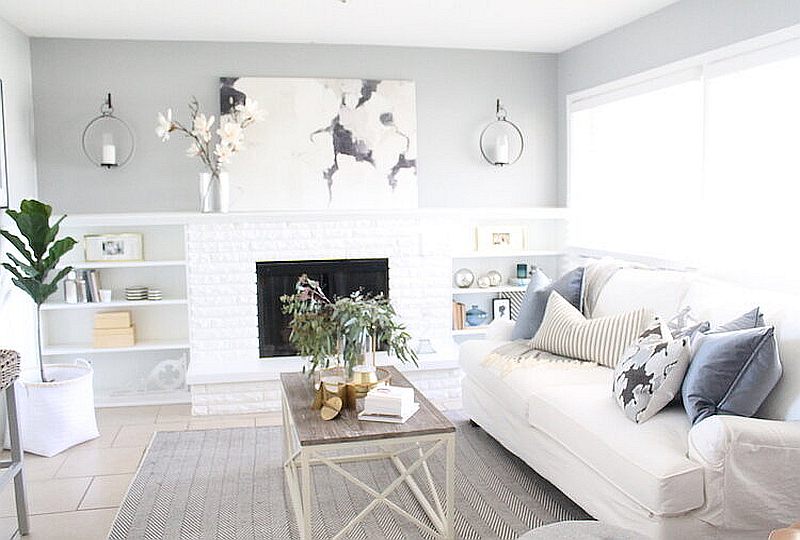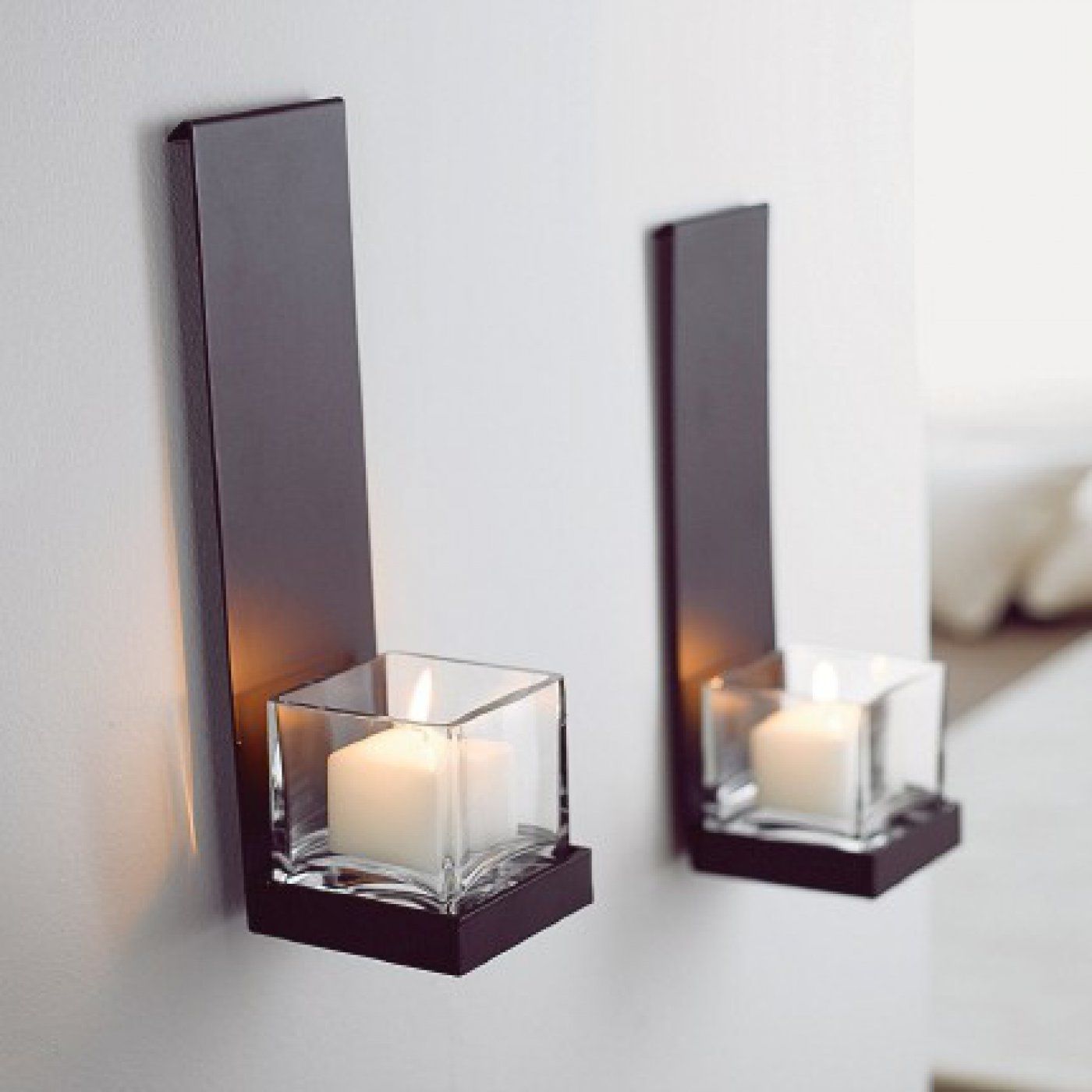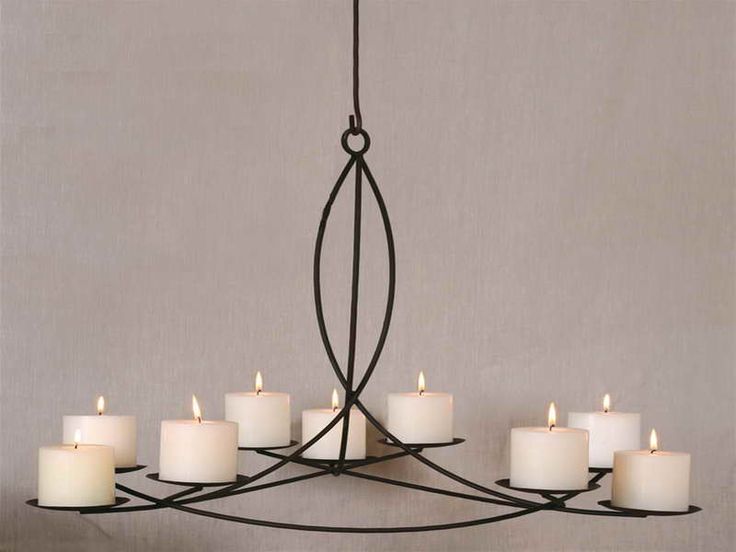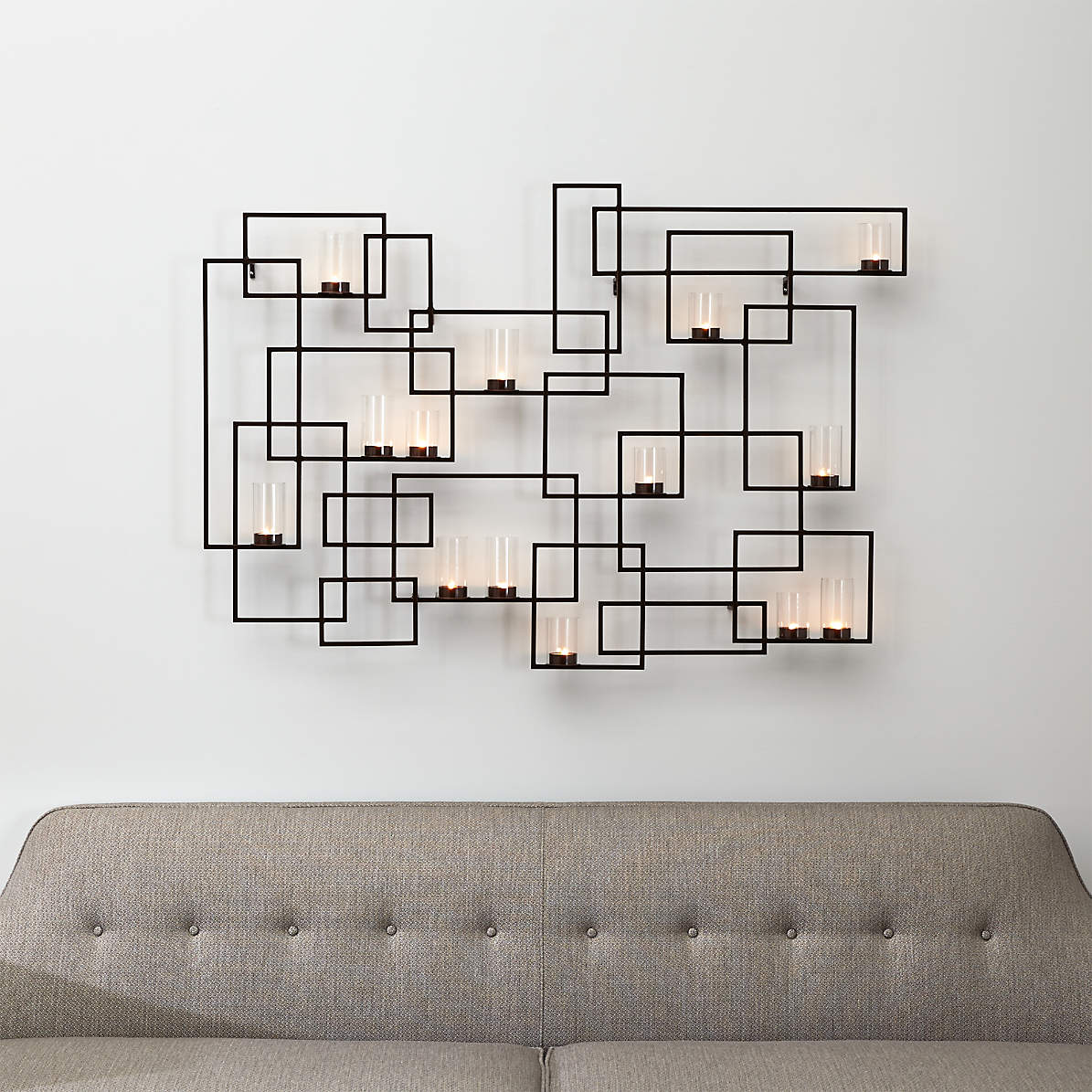 Finally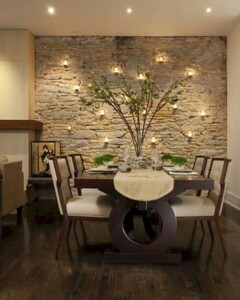 Undoubtedly, living room is the heart of any home where most of the time with friends and family is spent so it needs to look trendy and feel comfortable.
Wall art with candles is a great way to add big statements and transform the overall aesthetics of your décor. Make sure you add vintage, antique, glass and mirrored wall candle holders for an artful and customized touch to your living room.