Elevate your wall decor with trendy wall-mounted candle decoration ideas and designs! When it comes to adorning your indoor or outdoor walls with decorative accessories, there is nothing better than candle wall sconces.
Whether you're trying to add a unique touch to your candle decoration or you want to create a warm and cozy ambiance or you're looking for creative accent lighting solutions to stylishly highlight your wall art, using decorative wall candle holders is definitely a safe bet!
Creative Candle Decor Designs & Ideas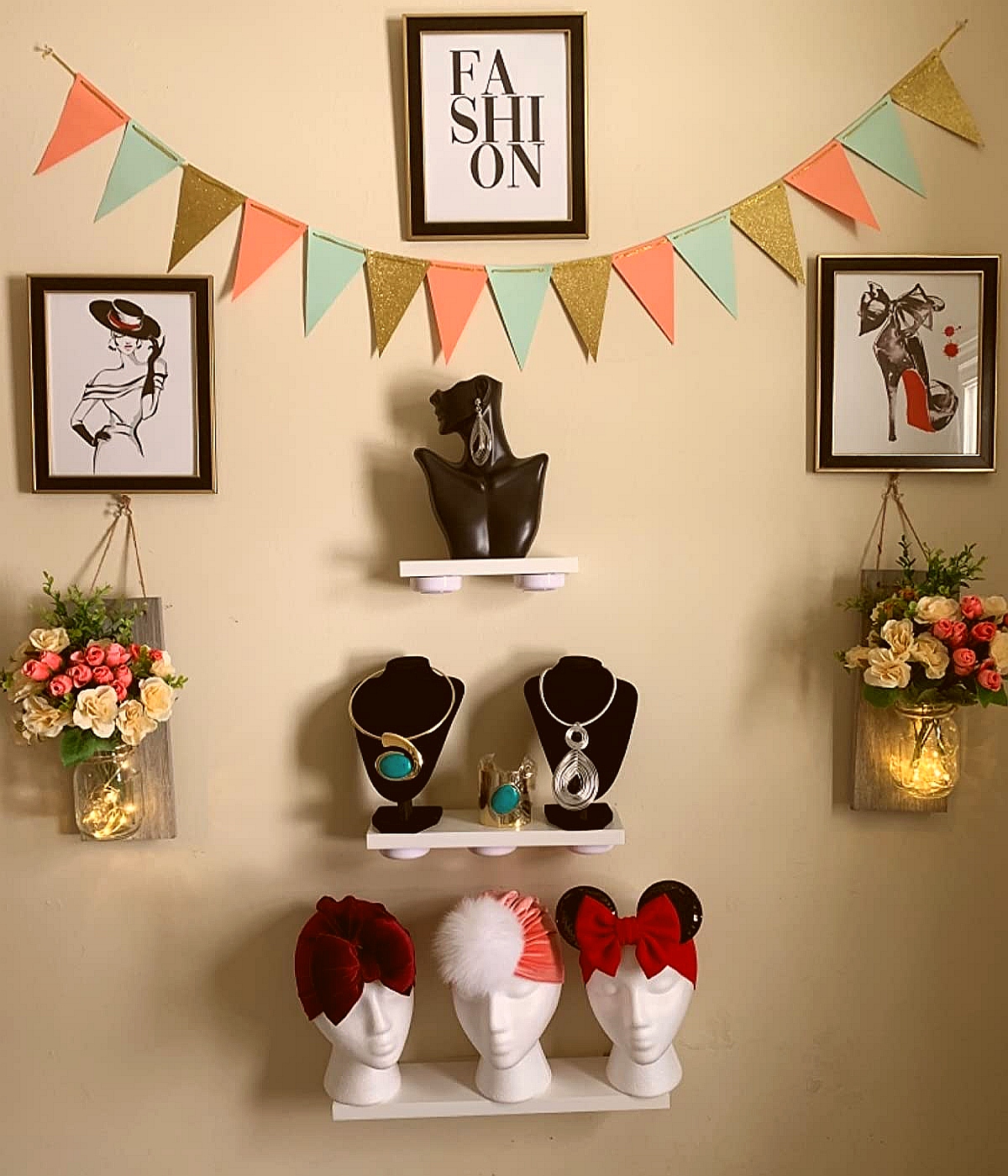 An intricately designed and well-placed wall mounted candle holder can make all the difference.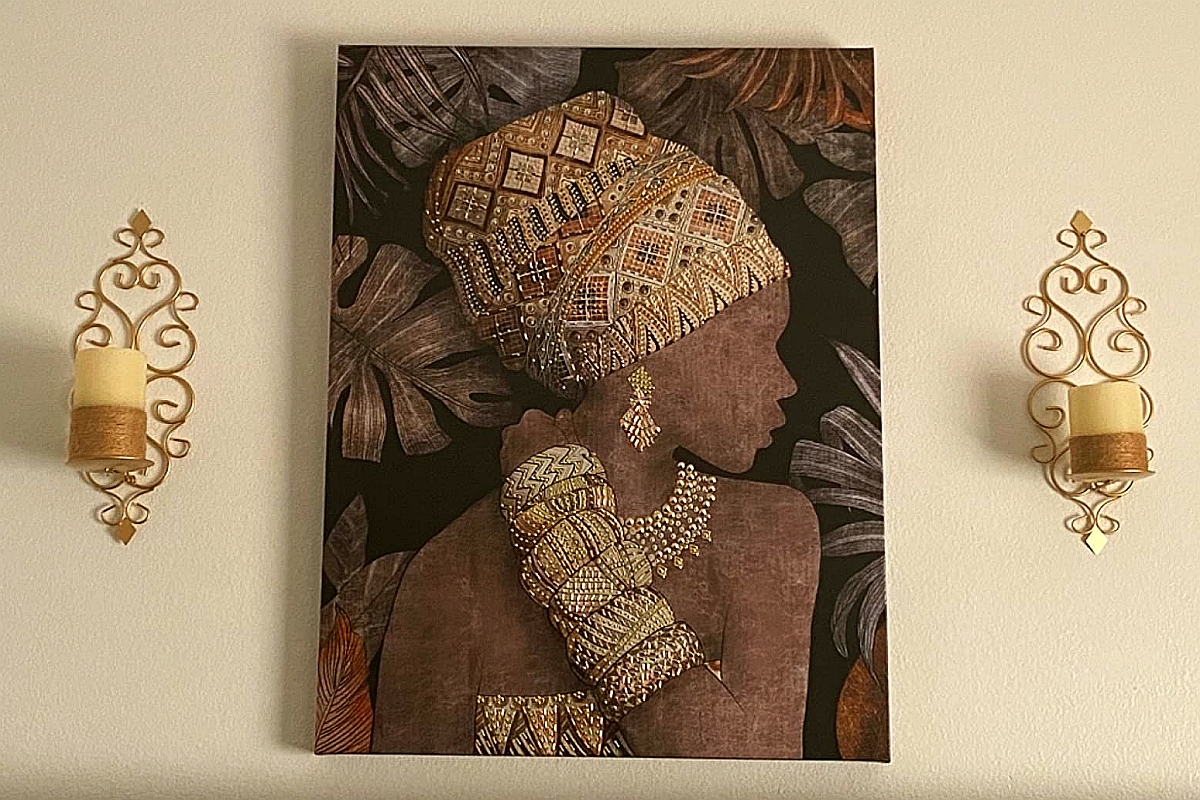 Hence, we have gathered some of the best decoration ideas using wall candles and holders that will help you meet the trendy design standards. Just keep on scrolling and take a look to up your candle wall decor game!
1. Festive Tree Candle Wall Sconce Decor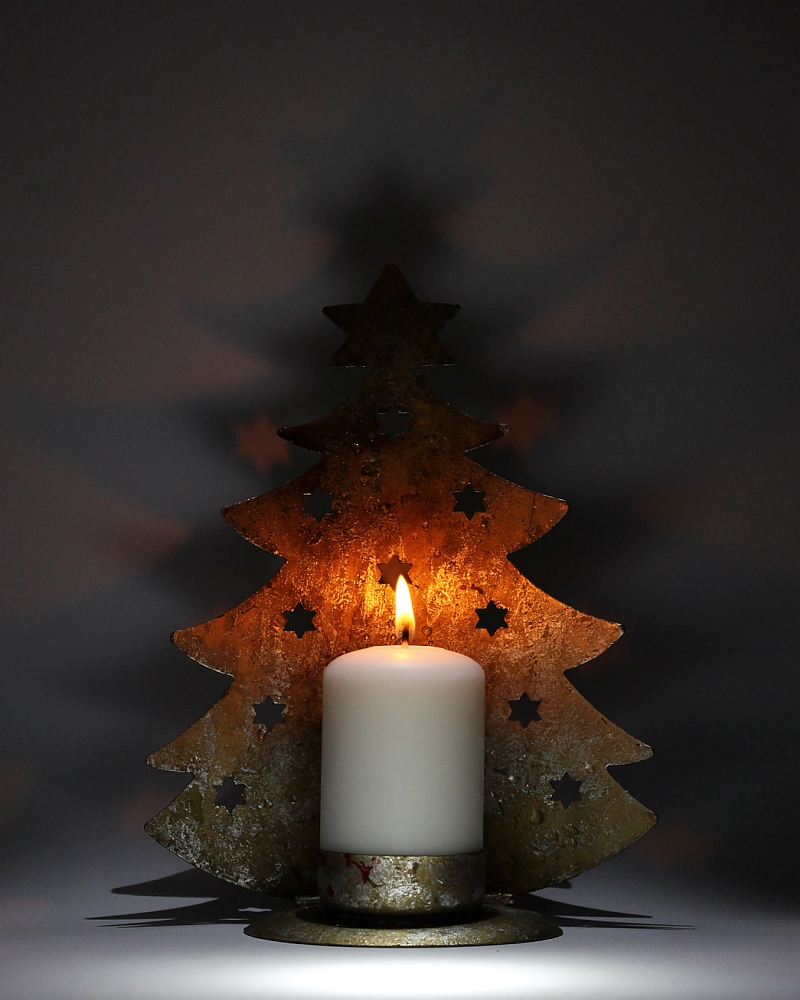 A striking candle display is the perfect way to accentuate your holiday decorations. Cast a radiant glow onto your walls with a brass tree candle wall sconce featuring a simple white pillar candle to imbue an elegant yet festive allure all around.
2. Add A Romantic Glow With Frosted Glass & Metal Candle Sconce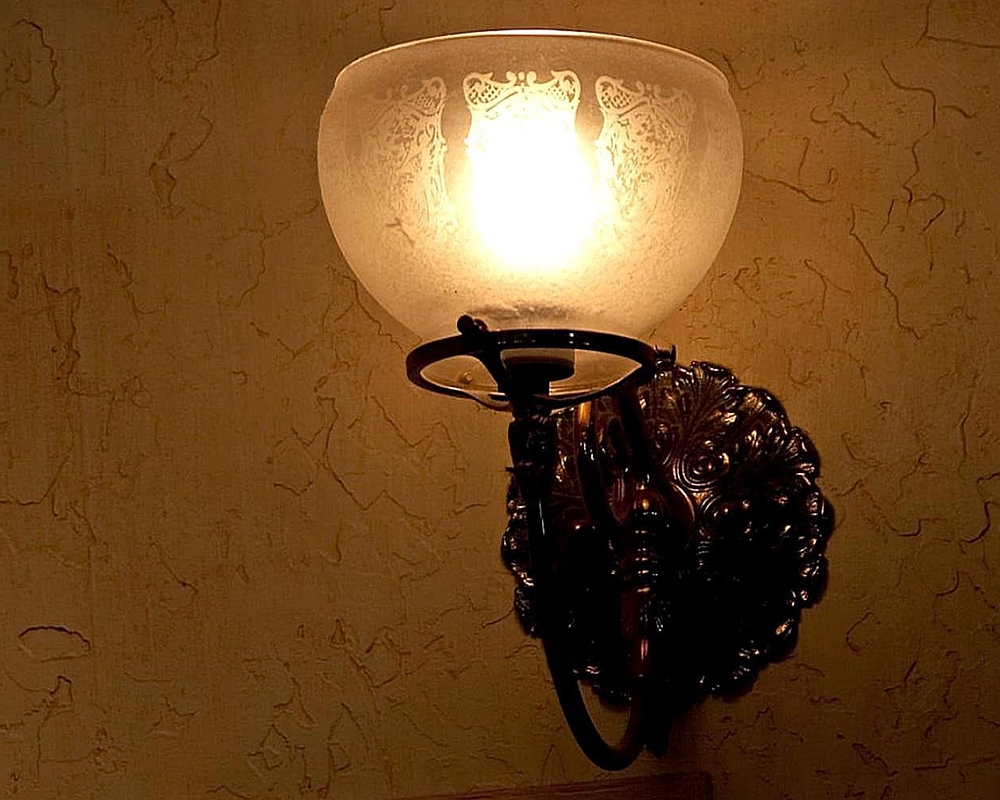 There is something about the soft flicker of candlelight that invokes romance and passion. Mount a chic metal wall sconce and pop a votive candle inside the frosted glass candle holder cup to emanate a subtle glow enhancing the ambiance tenfold.
You can also adorn the metal stem with cascading floral vines to usher an idyllic charm into your candle decoration.
3. Add Texture With Mosaic Candle Holders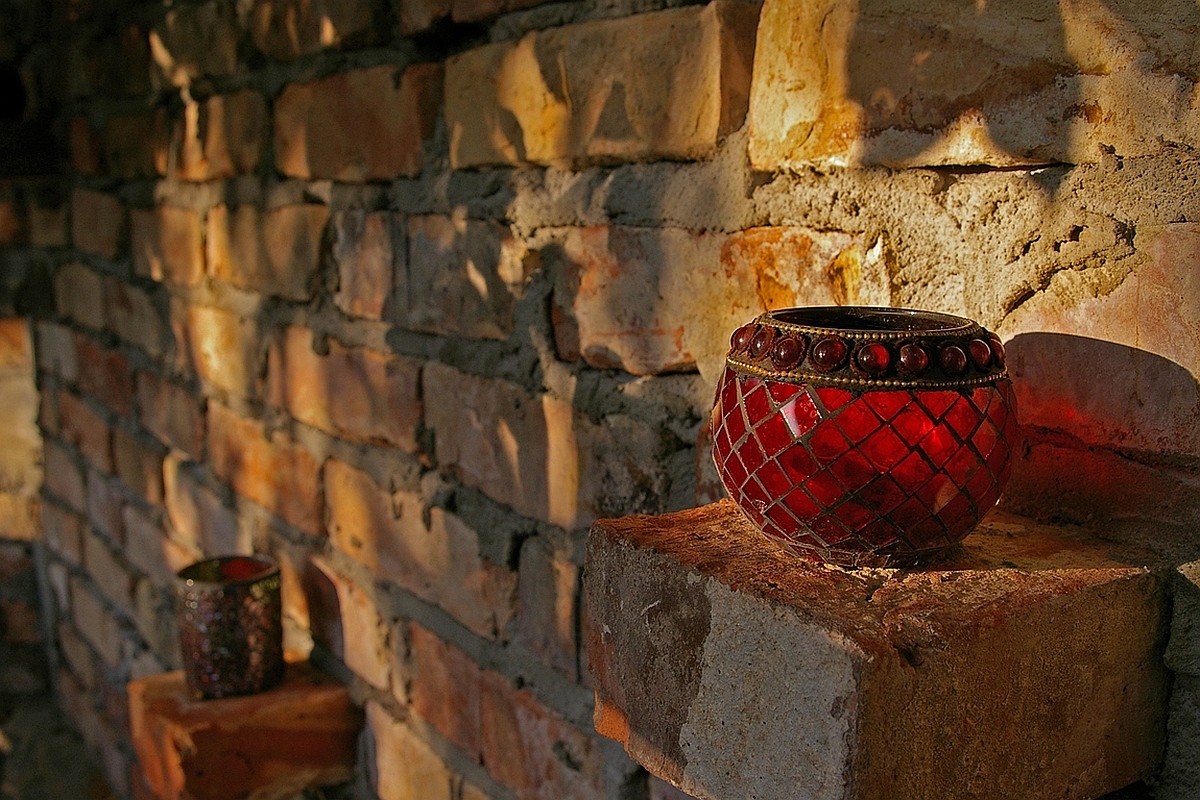 A stone or brick wall makes the perfect base for an enticing wall candle arrangement.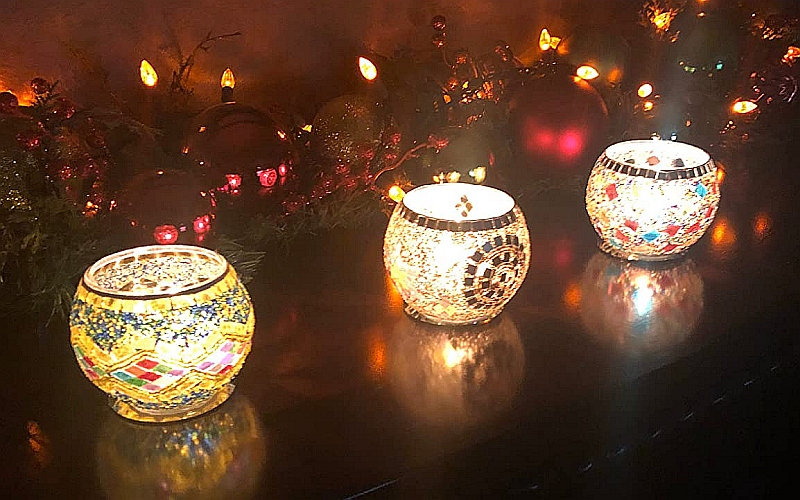 Install metal stands or use blocks to arrange lovely mosaic votive candle holders adding another layer of textural appeal into your space.
4. Enchanting Outdoor Wall Candle Decoration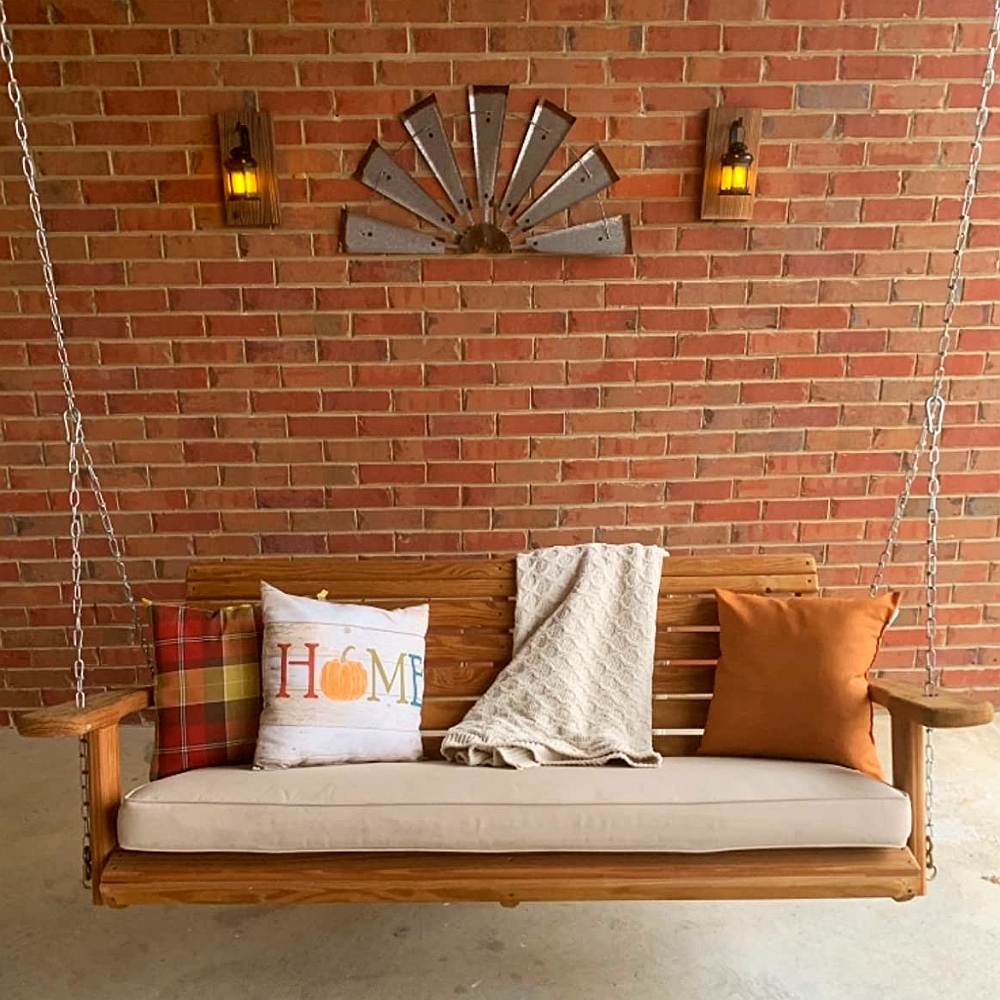 Mounting a single candle lantern can liven up a dull and boring wall space, but why stop at just one when you can use several. Hang multiple metal candle lantern wall sconces with LED tealight or votive candles on your outdoor wall to elevate your exterior decor to the next level.
5. Bring In A Contemporary Charm With Chic Sconce Designs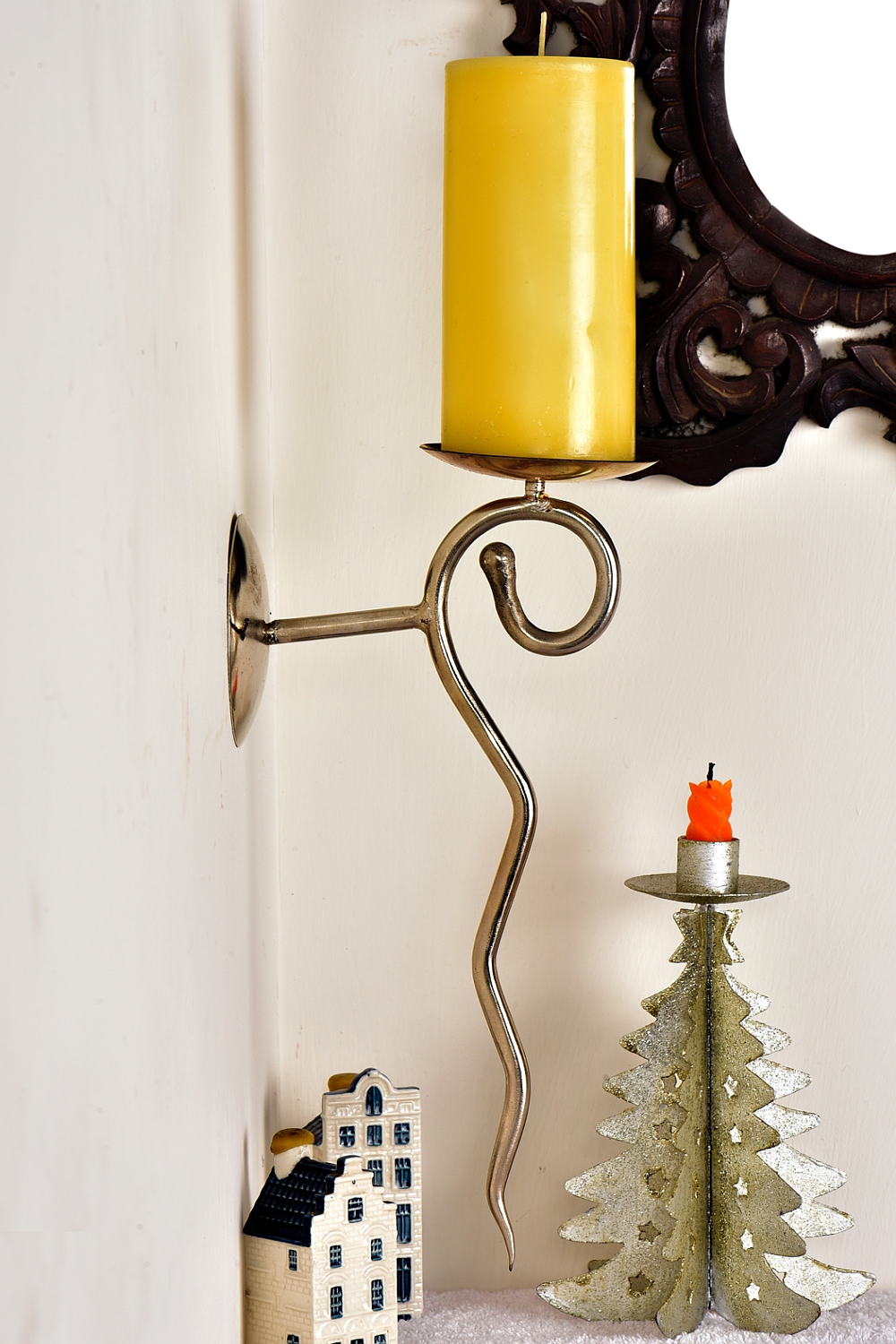 The modish silver candle sconce featuring a unique spiral design paired with a bright yellow pillar candle adds a peppy charm to the decor. Mount it low on the wall and complement it with an intricately designed wall mirror to add a charming visual kick to your interior decoration.
the perfect way to accentuate your holiday decorations.
6. Fireplace Wall Lantern Decor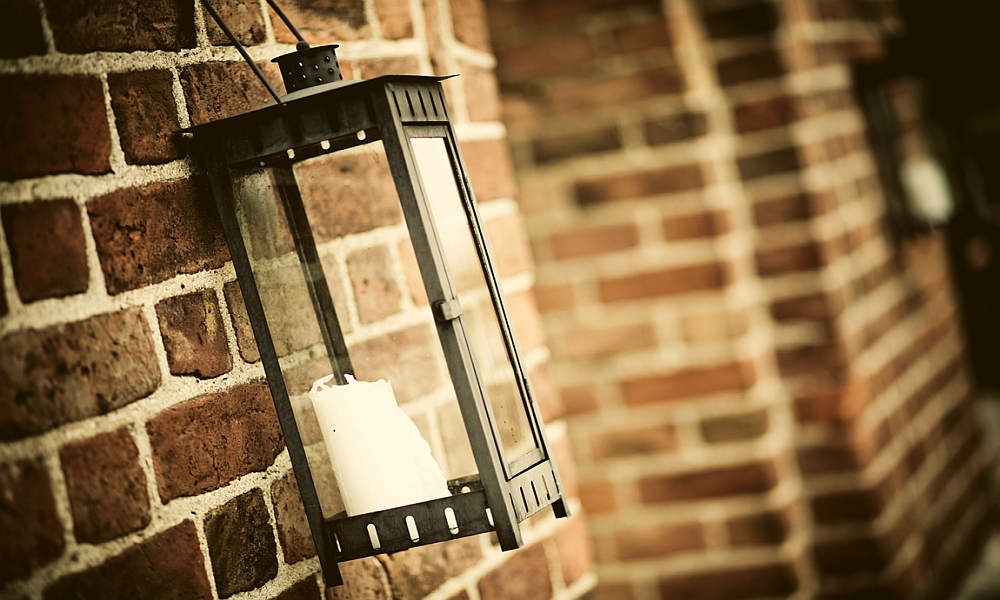 Fireplaces are often the focal point of the living space. If you have a country-style interior with brick walls, flanking a pair of candle lantern wall sconces with simple pillar candles over your mantelshelf will not only elevate the decor but will also emanate a subtle glow even when the fireplace is not in use.
7. Add Flamboyance With A Candle Lantern Gallery Wall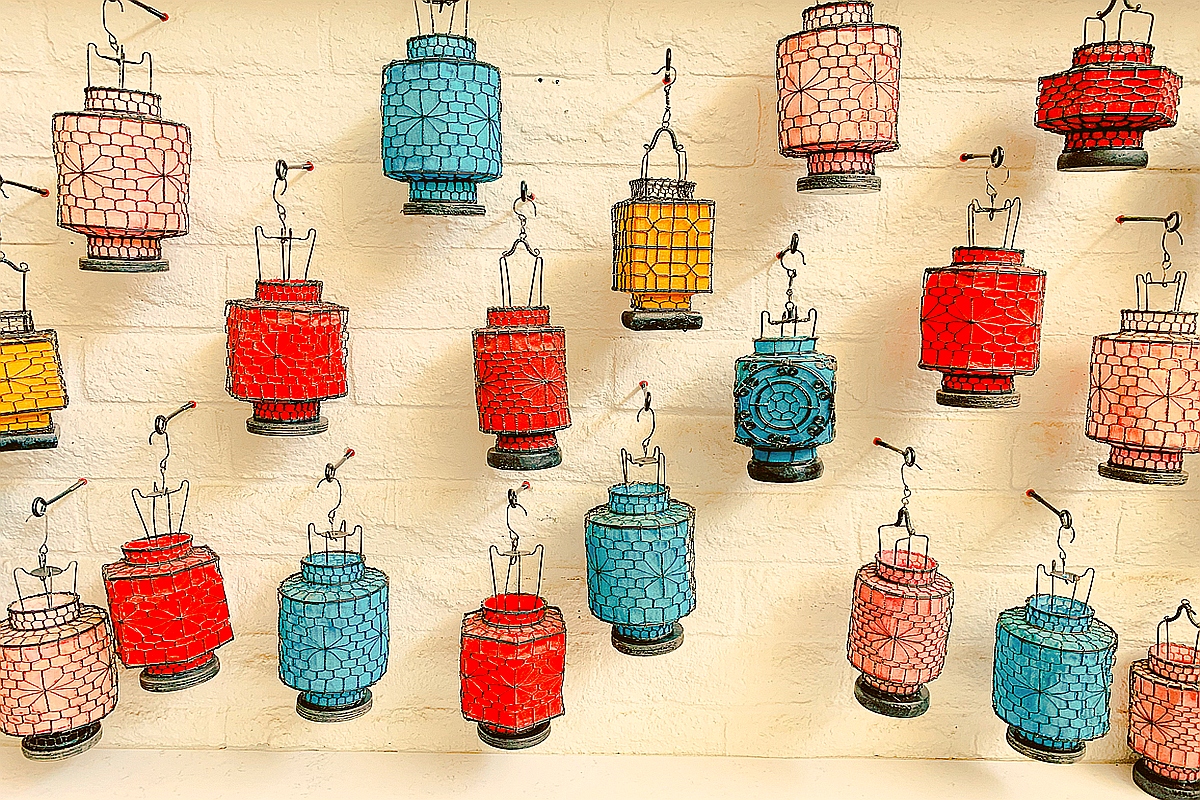 It is no secret that candle wall sconces are the ideal accents for gallery walls. But when given the chance they can outshine even the rarest of art pieces. Mount a variety of colored wall hanging candle lanterns over a whitewashed brick wall creating a stunning wall candle display that is bound to draw attention.
8. Modern Industrial Design Meets Minimalism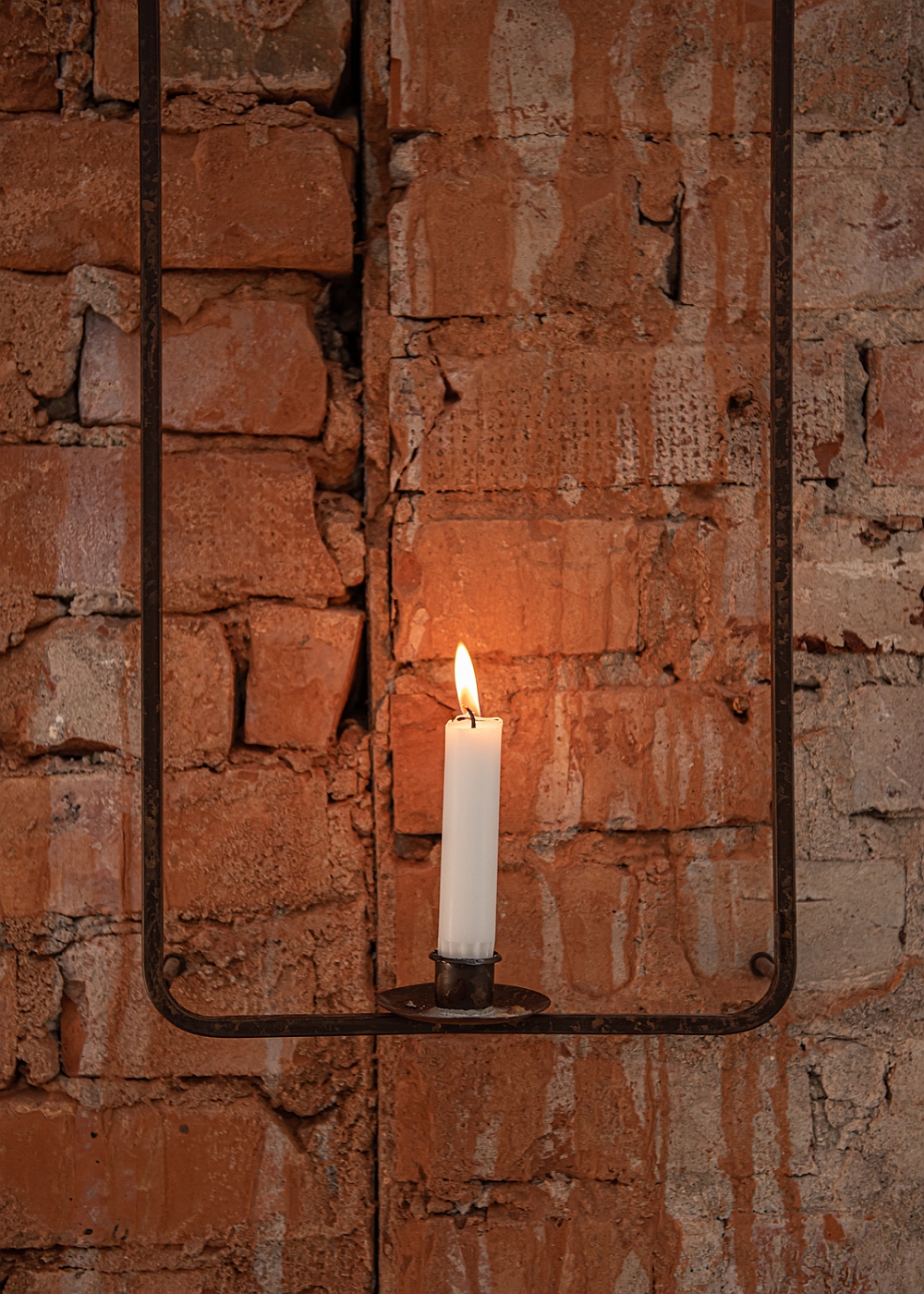 A wall candle display featuring clean lines and sleek minimalistic designs channels aesthetic simplicity and modern elegance.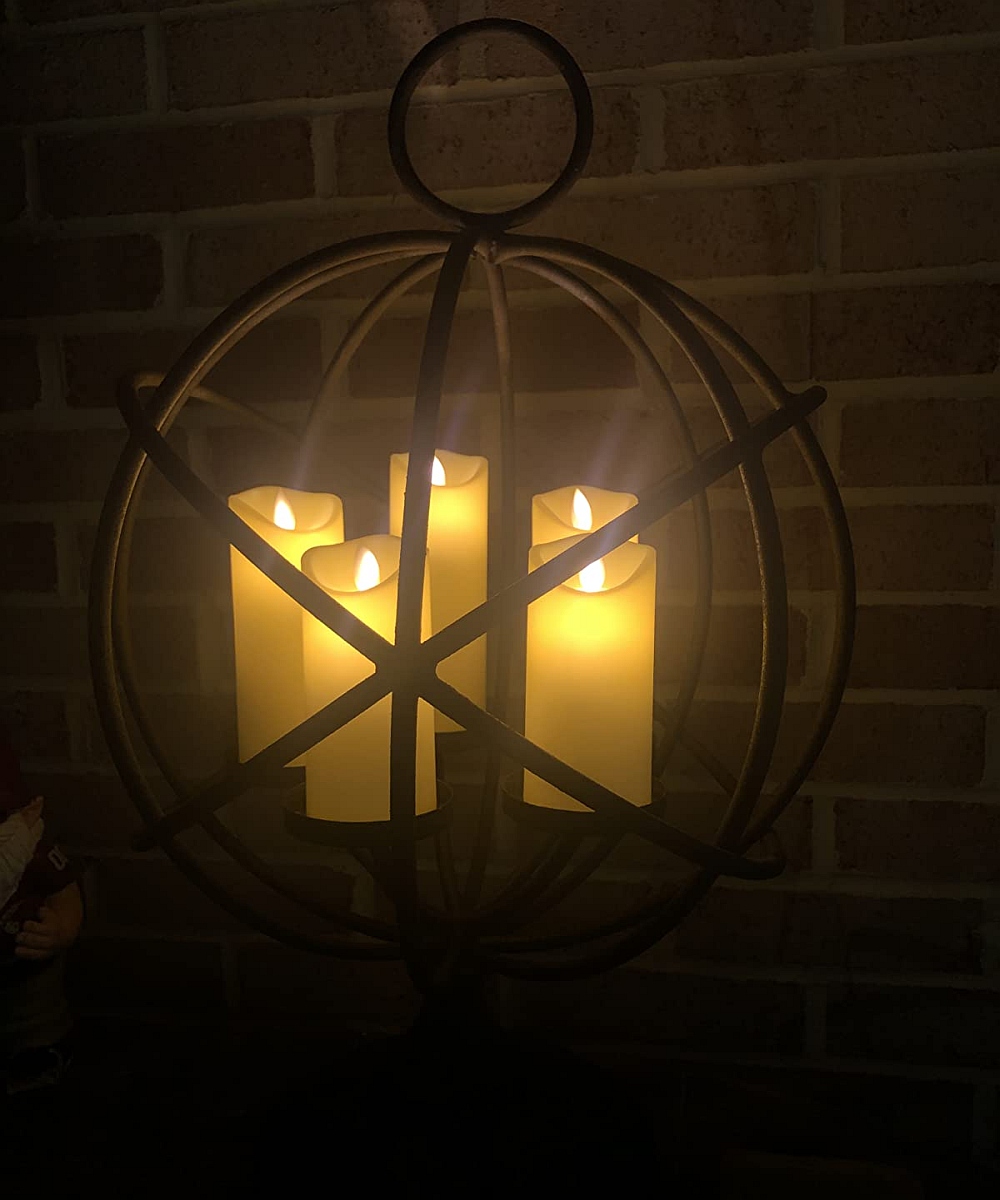 Here the no-fuss design of the wall sconce with a simple taper candle adds a super contemporary feel with a slight hint of vintage allure creating a stunning visual interest without taking over the scene completely.
9. Pair Up Metal Sconces With Glass Candle Holders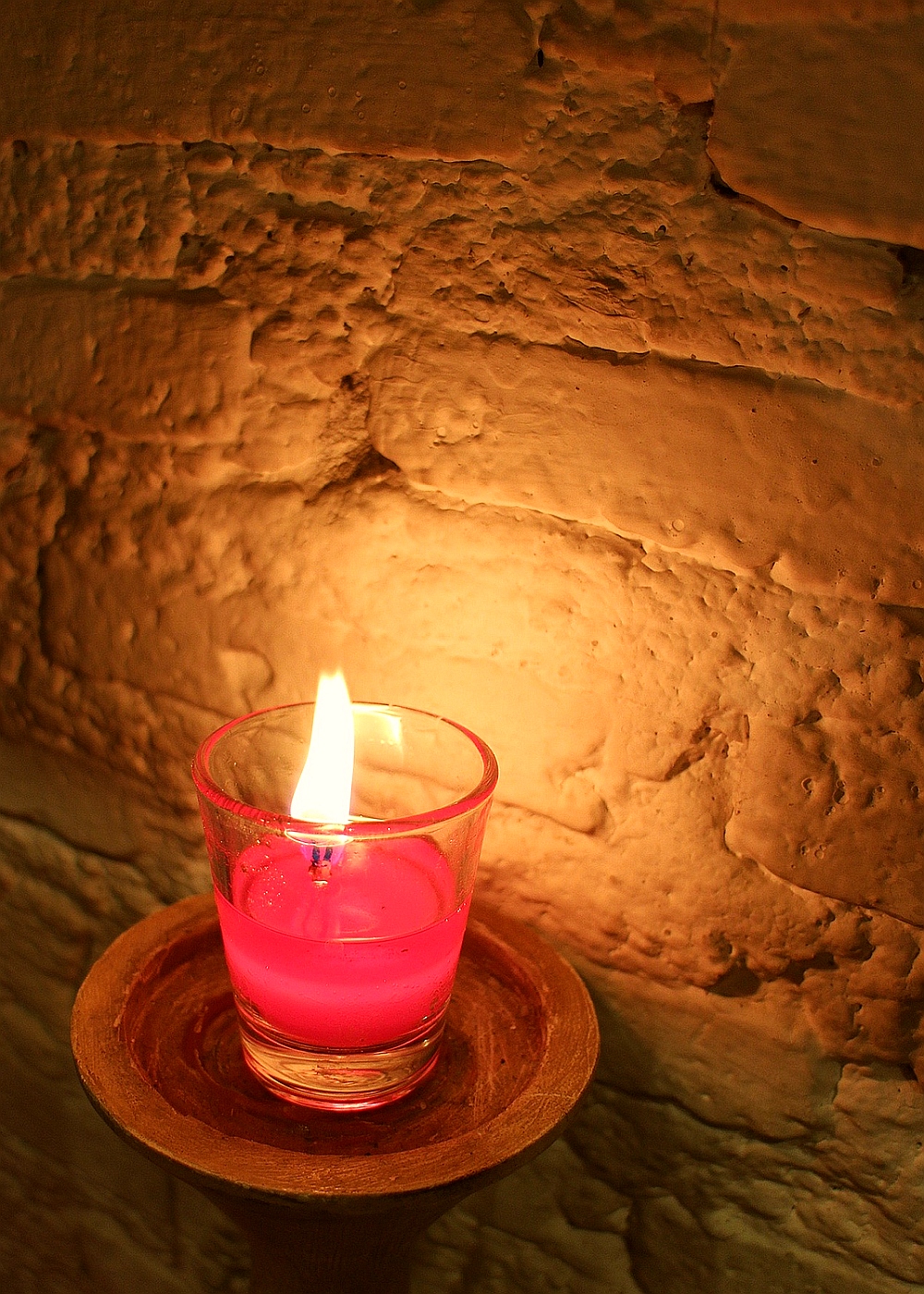 A simple metal sconce paired with a glowing glass votive candle holder is the perfect recipe to up the elegance factor. Install a brass candle wall sconce on the wall and perch a glass votive holder with a colored candle inset on top to imbue a touch of whimsy into your space.
10. Create Drama With A Flaming Candle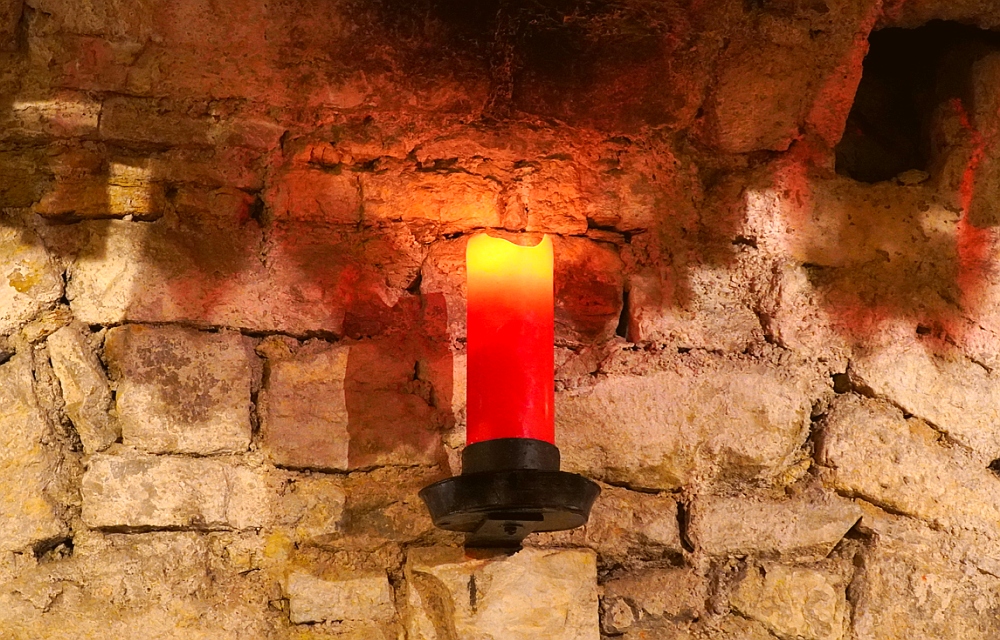 For a dramatic wall candle arrangement, use tall and thick pillar candles in bright hues to draw attention to your wall decor. Opt for candle sconces with wax drip plates to prevent wax from dripping down onto the floor or use LED pillar candles instead to create the same visual impact without the mess.
11. Cue In The Nature With A Tree Candle Wall Sconce
This timeless tree wall candle sconce design captures nature's handiwork. Perch a slender pillar candle on top to elevate the whimsical appeal of your wall candle decoration or embellish it with vines or florals for an enticing flair.
12. Get Ready For Christmas With A Holiday-Inspired Candle Wall Decor
Christmas is the time to break out all the candles to warm up your space. Incorporate the classic Christmas colors and decor accessories in your candle decoration to bring in a festive vibe.
Give a holiday makeover to your wall hanging candle lanterns using red paint and opt for tealight candle insets to exude a soft flickering radiance. Hang the lantern over the fireplace and throw in decorated baubles and greenery sprigs below on the mantelshelf to set the scene for holiday celebrations!
13. Gothic Wall Hanging Candle Holders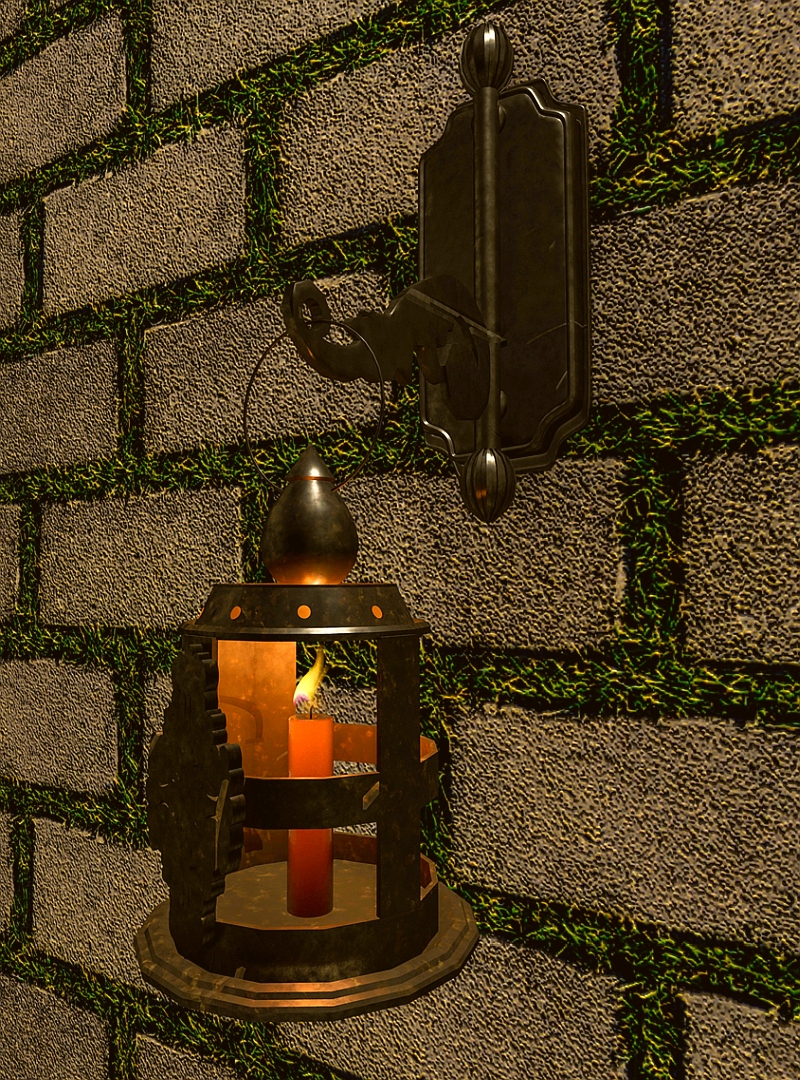 Gothic and medieval-inspired candle holders lend an interesting mystical touch to your space. Hang a black and gold candle lantern on a wall mounted hook to elevate your wall decor to a whole new level of whimsy.
14. Line Up Candles On The Wall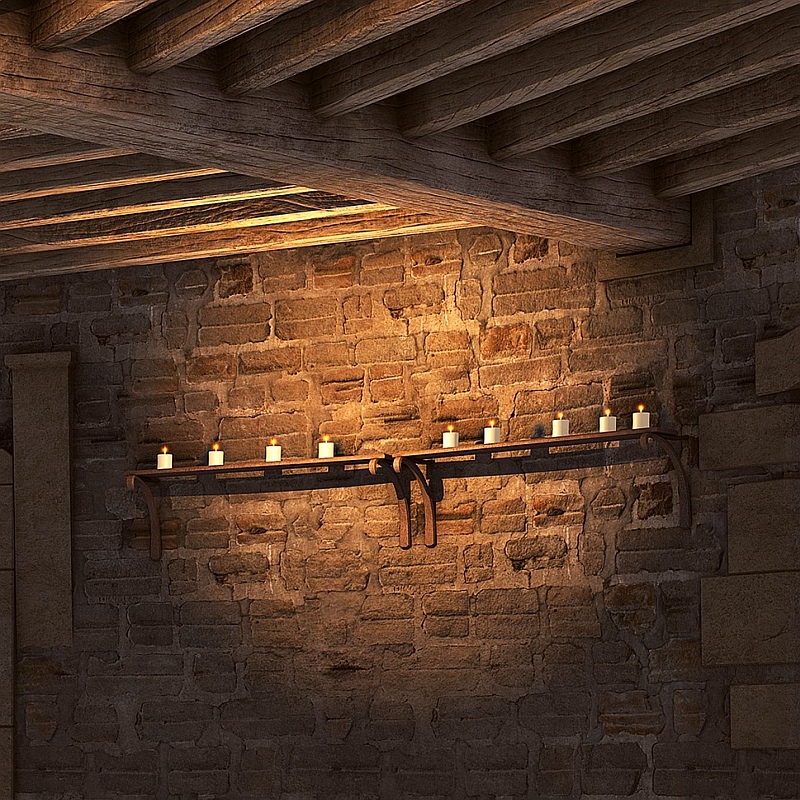 Simple yet modish, this wall candle arrangement uses a couple of sleek wall brass shelf brackets that seamlessly blend with the brick wall. While the votive candles lined up on the shelves bring a chic and minimalistic appeal to the decor that feels undeniably contemporary.
Pair Gold Wall Brass Sconces Hollywood Regency Ornate, 1970s Mid Century Wall Decor, Hanging Candlestick Holders, Home Decor https://t.co/RvabE0UNDs via @Etsy

— sharethelovevintage (@apotofbasil1) September 1, 2021
However, if you want to add a touch of nature to your interior design, you can also edge the brackets with lush greenery vines and nestle candles on top for a refreshing wall candle display..
15. Shabby Chic Wall Lantern Decor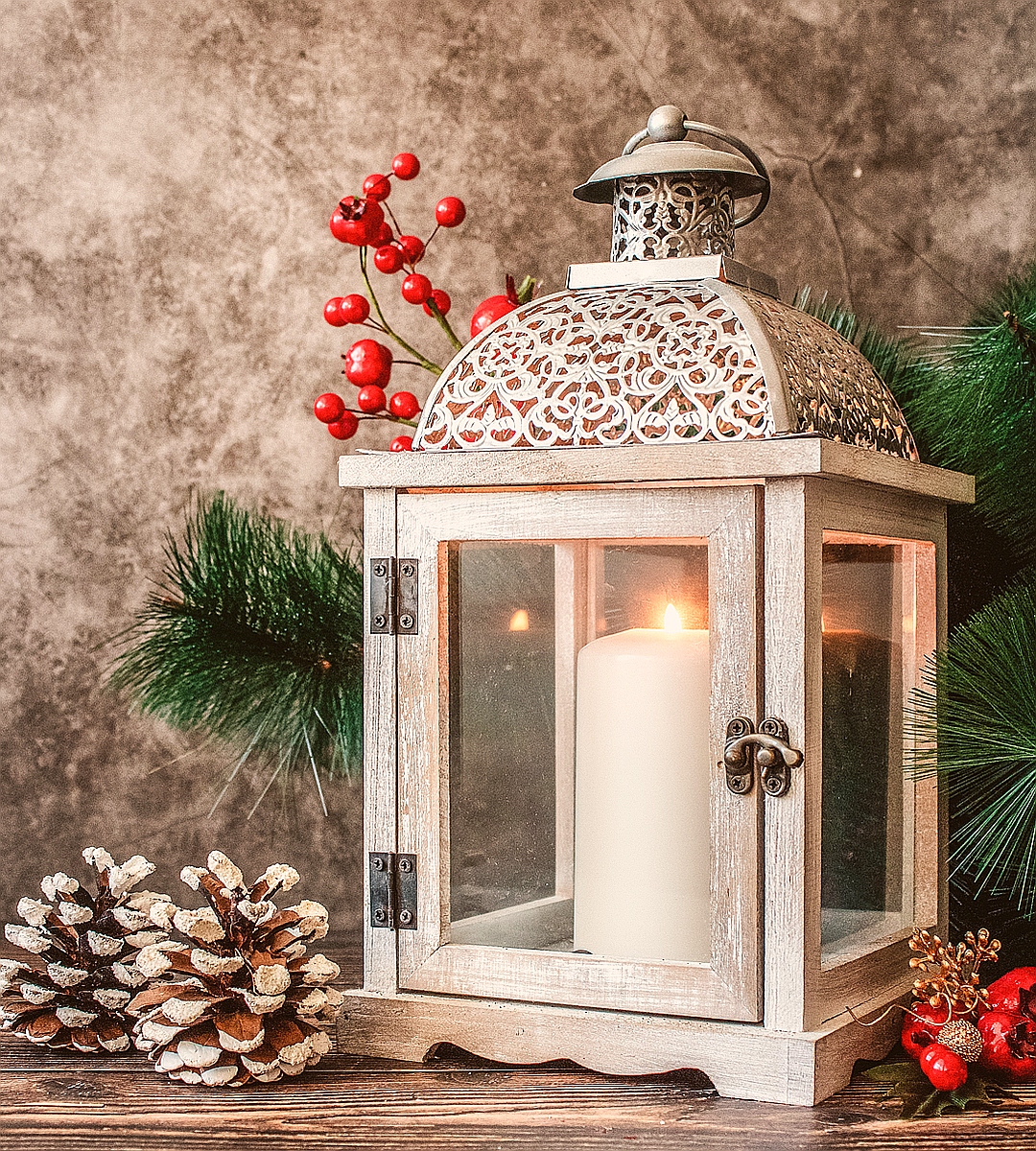 Imbue a shabby chic flair into your interior design with this gorgeous candle display. Give a distressed appeal to a wooden candle lantern and inset woodsy accents and greenery springs with the candle for a lovely twist.
Conclusion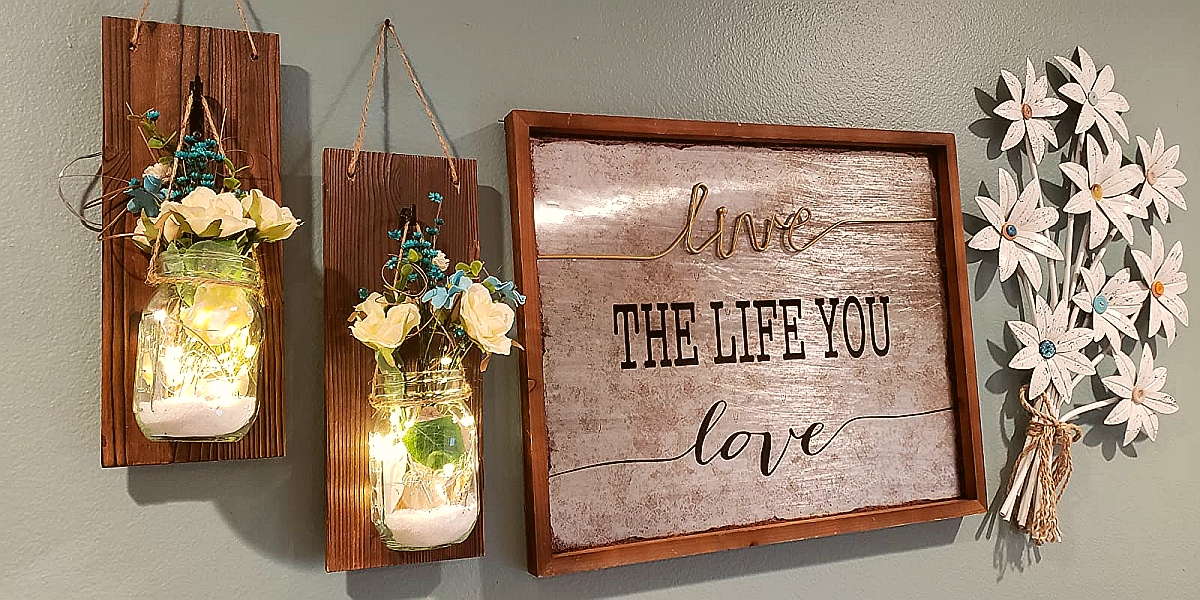 Keep up with the new design trends by decorating your empty and boring wall space with a candle sconce or two. So, which of these wall candle decor ideas are you going to use to illume your space? Let us know in the comments box below!